Willsonn Partners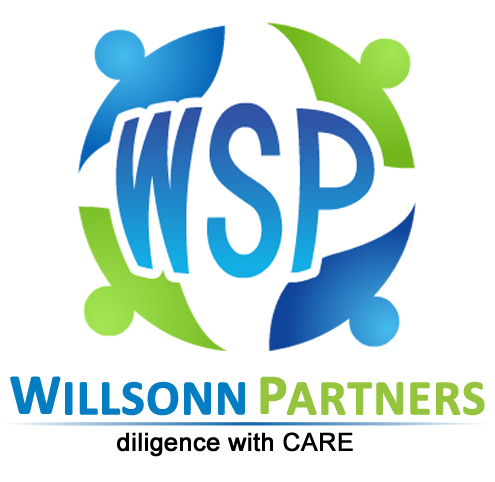 Willsonn Partners
Valid Till
31st December 2022
Willsonn Partners (WSP) Established in 2003. It is a multi-disciplinary consulting and Certified Public Accounting firm with headquarter in Shanghai, branches in Beijing, Shenzhen, Guangzhou and Chengdu, and with liaison offices in Hong Kong, Malaysia and Singapore. Our service team comprises professionals of accountants, CPAs, tax consultants, HR consultants and management consultants with both local and overseas experiences. Our service teams serve our clients with internationally recognized practices.
Our Services
Bookkeeping and Accounting Services
Company Set Up and Corporate Services
Tax Filing and Advisory Services
Audit & Assurance Services
HR and Payroll Services
Legal Consulting
We offer to Maycham active members: One-Off discount of 20% to any new services provided.
Contact us:
Founding Partner: William Leong
E-mail: william.leong@willsonn.com
Tel: 0086-1391 663 0728

Willsonn Partners (WSP) 是一家综合型的会计师事务所,成立于2003年,公司总部位于上海,另在北京、深圳、广州、成都拥有分公司,在香港、马来西亚及新加坡均有联络处。我们的服务团队拥有专业的、具有海内外经验的注册会计师,税务顾问,人力资源顾问和管理顾问等。我们的服务团队是以国际上公认的标准提供服务给我们的客户。
我们提供的服务:
会计服务
公司设立
税务服务
审计服务
人事代理
法律顾问
对任何新服务项目,中国马来西亚商会有效会员将可享受8折优惠。

联系方式:
公司创始人: William Leong
E-mail: william.leong@willsonn.com
电话: 0086-1391 663 0728