Malaysia's trade surplus seen encouraging in near term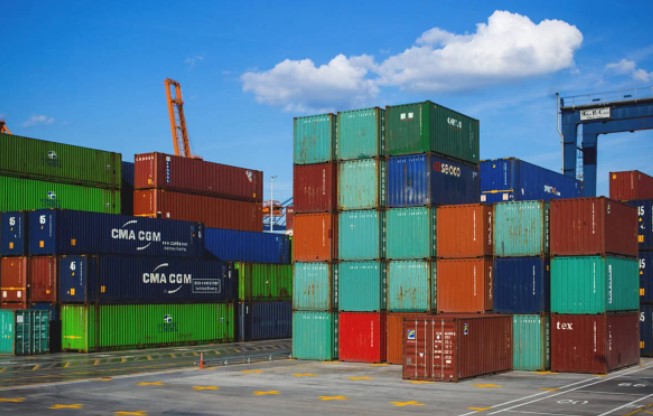 Malaysia's trade surplus is expected to remain encouraging in the near term, driven by a full economic reopening across ASEAN and advanced economies, as well as a steady global economic outlook.
由于东盟和发达经济体全面重新开放经济,以及稳定的全球经济前景,预计马来西亚的贸易顺差在短期内仍将令人鼓舞。
A sustained rally in global commodities, especially crude oil and crude palm oil, will also contribute to the positive trend, said Public Investment Bank Bhd, which is expecting the global economy to grow 4.4% this year.
Public Investment Bank Bhd 表示,全球大宗商品,尤其是原油和毛棕榈油的持续上涨也将推动这一积极趋势,预计今年全球经济将增长 4.4%。
Malaysia's total trade continued to rise in April with a 21.3% growth year-on-year to RM231.44 billion, making it the 15th straight month of double-digit growth.
马来西亚 4 月份的贸易总额继续增长,同比增长 21.3% 至 2314.4 亿令吉,连续第 15 个月实现两位数增长。
"A favourable trade mix pushed April's surplus to jump by 15.7% year-on-year to RM23.5 billion, which could have been much higher if not for the steady rise in imports of 22%,'' said the investment bank.
该投资银行表示:"有利的贸易组合推动 4 月份的顺差同比增长 15.7% 至 235 亿令吉,如果不是进口稳步增长 22%,这可能会更高。"
However, it reckons that the trade surplus momentum could be dampened by an expected turnaround in imports, following full economic reopening in ASEAN and massive government relief measures that may underpin a rebound in consumption and imports of capital goods.
然而,它认为贸易顺差势头可能会因预期的进口好转而受到抑制,因为东盟经济全面重新开放以及政府采取大规模救济措施可能会支撑消费和资本货物进口的反弹。
Economic recovery in ASEAN and key economies is also projected to drive a steady export performance in the near term. "Exports will also be pushed by vaccine-induced recovery and expansionary global fiscal and monetary strategies, as well as key exports," it said.
预计东盟和主要经济体的经济复苏也将在短期内推动稳定的出口表现。 "疫苗引发的复苏和扩张性的全球财政和货币战略以及主要出口也将推动出口,"它表示。
As for May exports, the research house noted that they would also be driven by a sustained rally in global commodities, especially crude oil, natural rubber, and crude palm oil.
至于 5 月份的出口,该研究机构指出,它们也将受到全球大宗商品持续上涨的推动,尤其是原油、天然橡胶和毛棕榈油。
Public Investment Bank said the export markets will also be aided by an expected improvement in agriculture and manufacturing output, due to measures to address the labour shortage issue.
Public Investment Bank表示,由于解决劳动力短缺问题的措施,农业和制造业产出的预期改善也将有助于出口市场。
"Supply disruptions are expected to be the only drag though this is expected to ease from the second half of 2022 onwards, consistent with a projected improvement in supply chain bottlenecks," it said. "Downside risks remain no thanks to growth moderation in China, a concern given the country's major role in our trade.'' 
"预计供应中断将是唯一的拖累,尽管预计从 2022 年下半年开始,这将缓解,这与供应链瓶颈的预计改善相一致,"它表示。 "由于中国经济增长放缓,下行风险依然存在,鉴于该国在我们贸易中的主要作用,这是一个令人担忧的问题。"
"The sharp rise in global commodity prices is also a worry, as that could hurt the global growth prospects, and therefore trade,'' it added
"全球大宗商品价格的急剧上涨也令人担忧,因为这可能会损害全球增长前景,从而损害贸易,"它补充道.