Ringgit-dollar peg not beneficial for now, says Bank Negara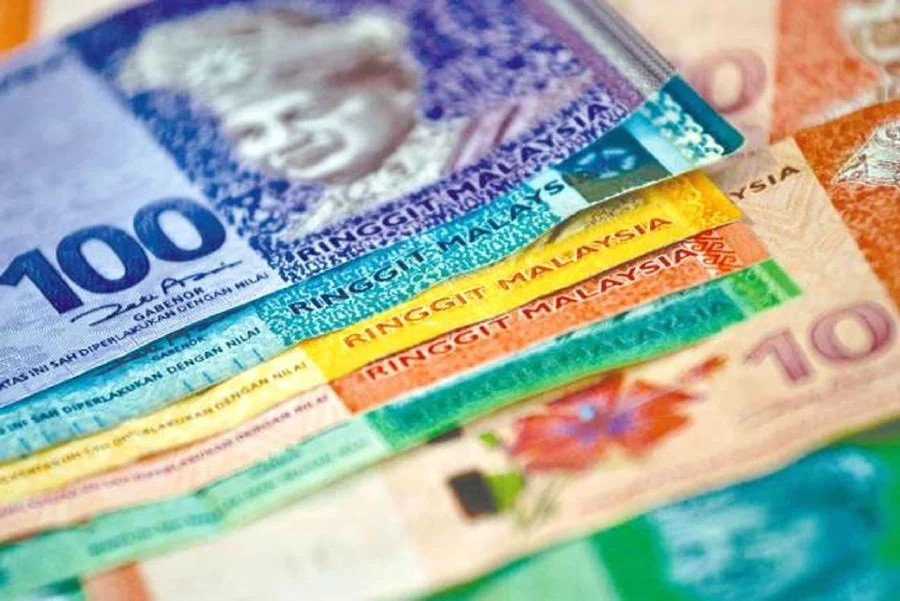 Any move to peg the ringgit against the US dollar will not be beneficial to the country in the current challenging environment, Bank Negara Malaysia governor Tan Sri Nor Shamsiah Mohd Yunus said.
马来西亚中央银行行长Tan Sri Nor Shamsiah Mohd Yunus表示,在当前充满挑战的环境下,任何将零吉与美元挂钩的举措都不会对该国有利。
Nor Shamsiah said instead, Malaysia's flexible foreign exchange policy was able to absorb economic shocks and preserve its competitiveness in a challenging global environment.
Nor Shamsiah 表示,马来西亚灵活的外汇政策能够吸收经济冲击,并在充满挑战的全球环境中保持竞争力。
"Pegging the ringgit will not be the best move in Malaysia's interest. It will pose a huge risk to the country. For example, we need to emulate the monetary policy of the country we peg the currency to. 
"与马币挂钩不会是符合马来西亚利益的最佳举措。这将对国家构成巨大风险。例如,我们需要效仿我们将货币挂钩的国家的货币政策。
"If the US Federal Reserve (Fed) wants to raise rates by 3.0%, then we also need to follow it. This causes us to lose monetary freedom," she told reporters after a briefing on Malaysia's first quarter (Q1) gross domestic product (GDP) here on 13th May .
"如果美联储(Fed)想要将利率提高 3.0%,那么我们也需要跟进。这导致我们失去货币自由,"她在5月13日马来西亚第一季度(Q1)国内生产总值简报后告诉记者产品(GDP)。
On 11th May, Tun Dr Mahathir Mohamad suggested the government to consider the currency peg to address the ringgit's current fluctuation on the foreign exchange market.
在5月11日,Tun Dr Mahathir Mohamad建议政府考虑采用货币挂钩,以解决令吉目前在外汇市场上的波动。
According to his tweet, the former Prime Minister said the global economic uncertainty resulting from the Covid-19 pandemic had made it even more important to prevent instability in the ringgit's value.
根据他的推文,这位前首相表示,Covid-19大流行导致的全球经济不确定性使得防止零吉特价值不稳定变得更加重要。
The ringgit had depreciated 0.7% against the US dollar in Q1 of 2022, broadly in line with the movement of regional currencies, Bank Negara said.
国家银行表示,零吉兑美元在 2022 年第一季度贬值 0.7%,大致与区域货币的走势一致。
The central bank said this was due to the broad US dollar strength, driven by higher US interest rates, global risk-off sentiment given the conflict in Ukraine and expectations of modest growth in China.
央行表示,这是由于美元普遍走强,受美国利率上升、乌克兰冲突导致的全球避险情绪以及对中国温和增长的预期推动。
Commenting further, Nor Shamsiah said it must also be acknowledged that the main factors that contributed to the country's success in pegging the ringgit in 1998, mostly through capital controls at that time, had an impact on the country.
Nor Shamsiah 进一步评论说,还必须承认,促成该国在 1998 年成功盯住零吉的主要因素,主要是通过当时的资本管制,对该国产生了影响。
"So maintaining a currency peg is a very burdensome policy as it will take up a large portion of our country's reserves.
"因此,维持汇率挂钩是一项非常繁重的政策,因为它将占用我们国家储备的很大一部分。
"Currency pegging will also have a big impact not only on the inflow of foreign direct investment into Malaysia but also cause the outflow of capital from the country," she added.
她补充说:"货币挂钩不仅会对流入马来西亚的外国直接投资产生重大影响,还会导致资本流出该国。"