Malaysia, China to collaborate in vaccine R&D and production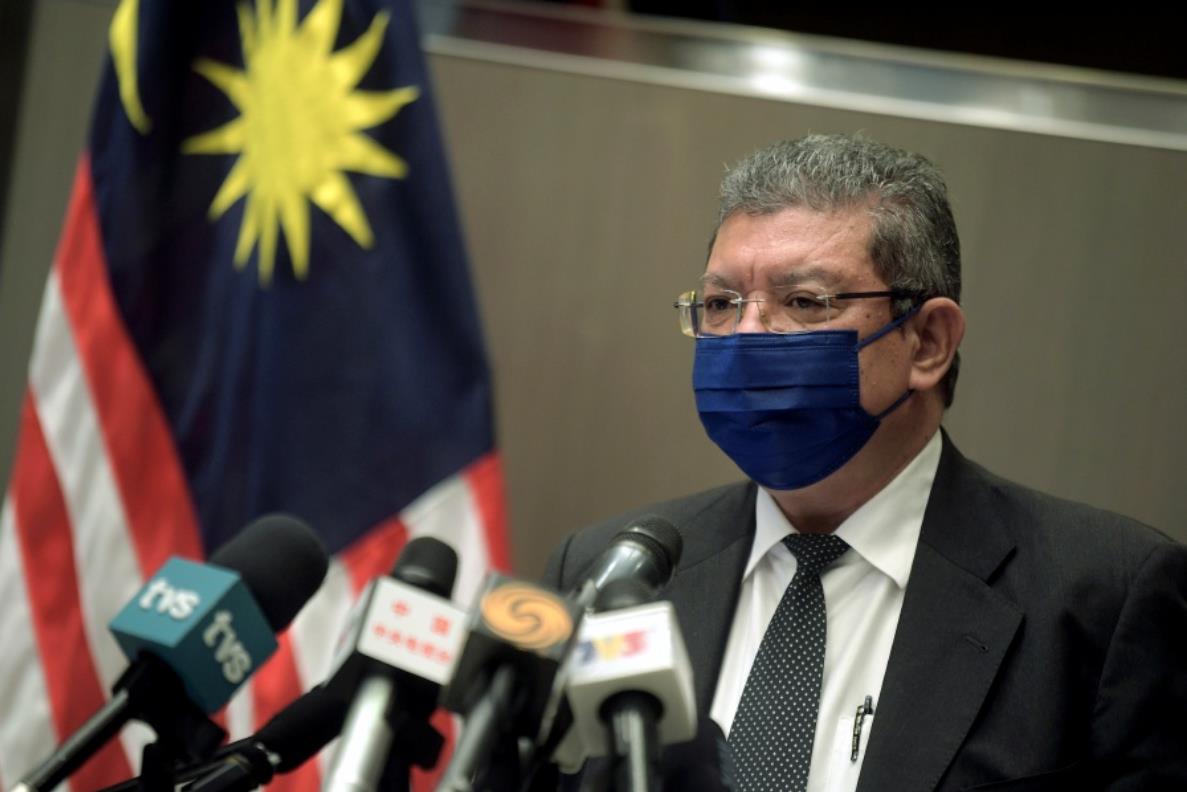 By Bernama - December 4, 2021 @ 5:36pm
ZHEJIANG, China: The inaugural meeting of the Malaysia-China High-Level Committee (HLC) on Cooperation in the post-Covid-19 era convened, here Saturday, agreed to collaborate in vaccine research and development (R&D) and production.
The meeting was co-chaired by Foreign Minister Datuk Saifuddin Abdullah and the China's State Councilor and Minister of Foreign Affairs, Wang Yi.
Saifuddin said the collaboration will fulfill Malaysia's aspiration to be able to produce its own vaccines as contained in Malaysia's National Vaccine Development Roadmap recently announced by the prime minister.
"Malaysia welcomes prominent vaccine companies from China to set up their production plants in Malaysia which includes, data research and R&D centres," he said in a joint press conference with Wang Yi after the meeting.
MORE NEWS
Saifuddin also announced China's contribution of some additional 2 million doses of Sinovac vaccine to Malaysia, on top of the 1 million doses announced in September 2021.
On Malaysia-China ties, he noted that today's discussion also provided the opportunity to take stock and identify new ways to further diversify both countries' relation.
He said Beijing has accepted Putrajaya's request for the Prime Minister Datuk Seri Ismail Sabri Yaakob to visit China next year at the soonest possible date.
"We always put China very high on the agenda. Normally one of the earliest country that our leaders would visit after our Asean neighbours," he said.
He noted that both sides also discussed various aspects of economic cooperation including trade and investment, Belt and Road Initiative (BRI), industrial parks cooperation, mega projects and agriculture product trade.
He said Malaysia welcomed China's readiness to negotiate the access for more Malaysia's quality agriculture products into the Chinese market.
He also highlighted on the memoranda of understanding (MoUs) on Digital Telecommunications Cooperation and Film Co-Production Agreement which were at the final stage of conclusion.
"We are excited about the potential growth of digital economy cooperation between the two countries. When it comes to digital economy investment, this is something that we are looking forward to working closer with the government of China or companies from China," he said.
He said Malaysia would like to invite more investment in this area through its Digital Investment Office (DIO) under the Economic Planning Unit.
Saifuddin also noted the progress of the renewal of Agreement on Space Cooperation and the Peaceful Use of Outer Space between Malaysian Space Agency (MYSA) and China National Space Administration (CNSA) – which was signed on Nov, 30 2021.
He said the negotiation of the MoU on Cooperation in Traditional Medicine was also concluded while the Letter of Intent for China-Malaysia Basketball Cooperation was ready to be signed.
On culture and people-to-people exchanges, Saifuddin pointed out that both countries also agreed to pursue discussion on expanding the teaching of Bahasa Melayu in China, an initiative that will bridge the understanding of the peoples between Malaysia and China.
"Currently there are 15 universities teaching Malay language and Malay studies and we will try to assist in every way possible by sending books, instructors and so on," he added.
The HLC Meeting was conducted in a hybrid setting, with representatives of relevant agencies from both sides participated from Putrajaya and Beijing via video link.
Also present in the meeting were Deputy Secretary-general for Bilateral Affairs of the Foreign Ministry Datuk Amran Mohamed Zin, Director General of Maritime Affairs Department Dr Adina Kamaruddin, Malaysian Ambassador to China Raja Datuk Nushirwan Zainal Abidin and Cultural Secretary for the Foreign Minister Dr Ahmad Idham Ahmad Nadzri.
Saifuddin is on a two-day official visit to China starting Friday, at the invitation of Wang Yi. - Bernama