Water supply to be restored in stages from tomorrow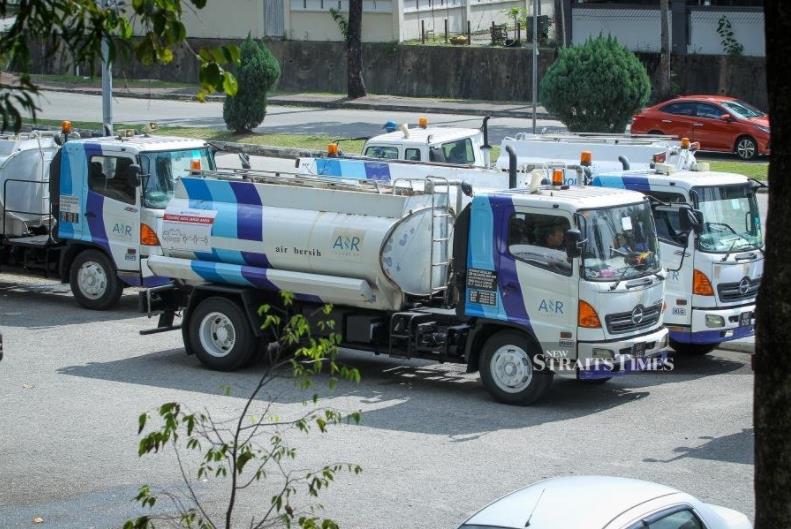 By Nor Ain Mohamed Radhi, Kalbana Perimbanayagam - October 13, 2021 @ 2:12pm
KUALA LUMPUR: Water supply is expected to return in stages to affected consumers in the Klang Valley starting at 5pm tomorrow once the water supply system has been stabilised.
Pengurusan Air Selangor Sdn Bhd (Air Selangor) corporate communications head Elina Baseri said the restoration in affected areas varied depending on the location of the consumers' premises and water pressure of the supply distribution system.
She said the upgrading and maintenance work of critical assets at the Sungai Selangor Phase 1 Water Treatment Plant (SSP1 WTP) had started at 9am today.
"The upgrading and maintenance works of our major assets are expected to be completed by 11pm today.
MORE NEWS
"As such, water supply will be channeled in stages to affected consumers starting 5pm tomorrow.
"Water supply is expected to be fully restored at 9pm on Saturday (Oct 16)," she said in a statement.
Elina said Air Selangor would be mobilising water tankers to the affected areas, with priority given to critical premises such as hospitals, dialysis centres, Covid-19 Quarantine and Low-Risk Treatment Centre (PKRC) and funeral parlours.
She said a complete list of the affected areas, public water taps, and local water filling stations could be obtained at hentitugas.airselangor.com.
"Consumers can access the information on the scheduled water supply disruption from time to time via all our official communication channels, namely the Air Selangor application, Facebook, Instagram, Twitter, and Air Selangor Contact Centre at 15300.
"Inquiries and complaints can also be submitted to the Help Centre via www.airselangor.com and the Air Selangor application," she said.
998 areas in Petaling, Klang, Shah Alam, Gombak, Kuala Lumpur, Hulu Selangor, Kuala Langat, and Kuala Selangor are experiencing scheduled water disruption starting today.
The implementation of upgrading and maintenance works was previously scheduled in 2019 and consequently in 2020, but was postponed due to water pollution incidents that had caused a large-scale unscheduled water supply disruption.
The implementation of these works has been approved by the National Water Services Commission (SPAN) to ensure that the water supply distribution system is at its prime condition for the convenience of consumers in the future.