Stay focused on event, not the medal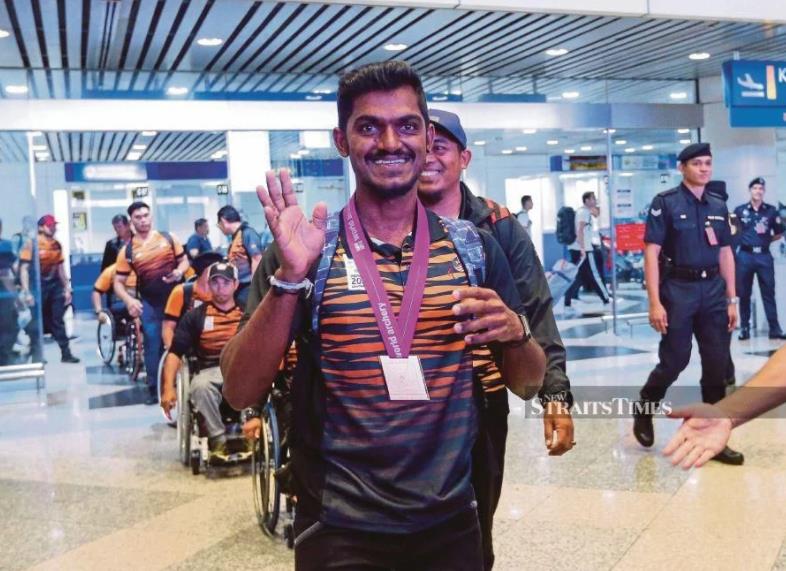 By Fadhli Ishak - August 25, 2021 @ 9:03am
PARA-ARCHER S. Suresh is looking to take things one step at a time at the Tokyo Paralympics.
Remaining calm and focused will be the key for the 2019 world champion, especially after being out of competition for so long due to Covid-19 restrictions.
Suresh hopes to finish in the medals but is not too focused on that.
"My coach (Marzuki Zakaria) told me not to think about targets because this is my first Paralympics. He told me to focus on my event instead," said Suresh.
MORE NEWS
"He said I might forget what I am supposed to do if I keep thinking about targets. He also advised me to recall what I had done during the 2019 World Championships.
"He believes that if I can do that and perform well, I will be able to reach the final."
Suresh, who lost his left leg in an accident, competed for the first time since 2019 at the Para-Archery European Cup in the Czech Republic in July, where he went out in the early rounds.
"The Czech competition was intended as a warm-up for me because I had not competed for more than a year. I wanted to see if I felt nervous," said Suresh.
"I was quite nervous there and could not control (my emotions). I was also testing out new equipment, which was not very suitable for me.
"We came home and worked on my weaknesses, especially on how to reduce my nervousness. I feel like I am back to normal now."
The 28-year-old added that he hopes Malaysian fans will support and pray for all para-athletes throughout the competition and refrain from making negative remarks on social media.
Suresh will compete in the men's individual recurve ranking round at the Yumenoshima Archery Field on Friday.
Teammate Wiro Julin will also compete in the men's individual compound ranking round on the same day.