Several key economic indicators' positive trajectory shows Malaysia's economic performance still intact — DOSM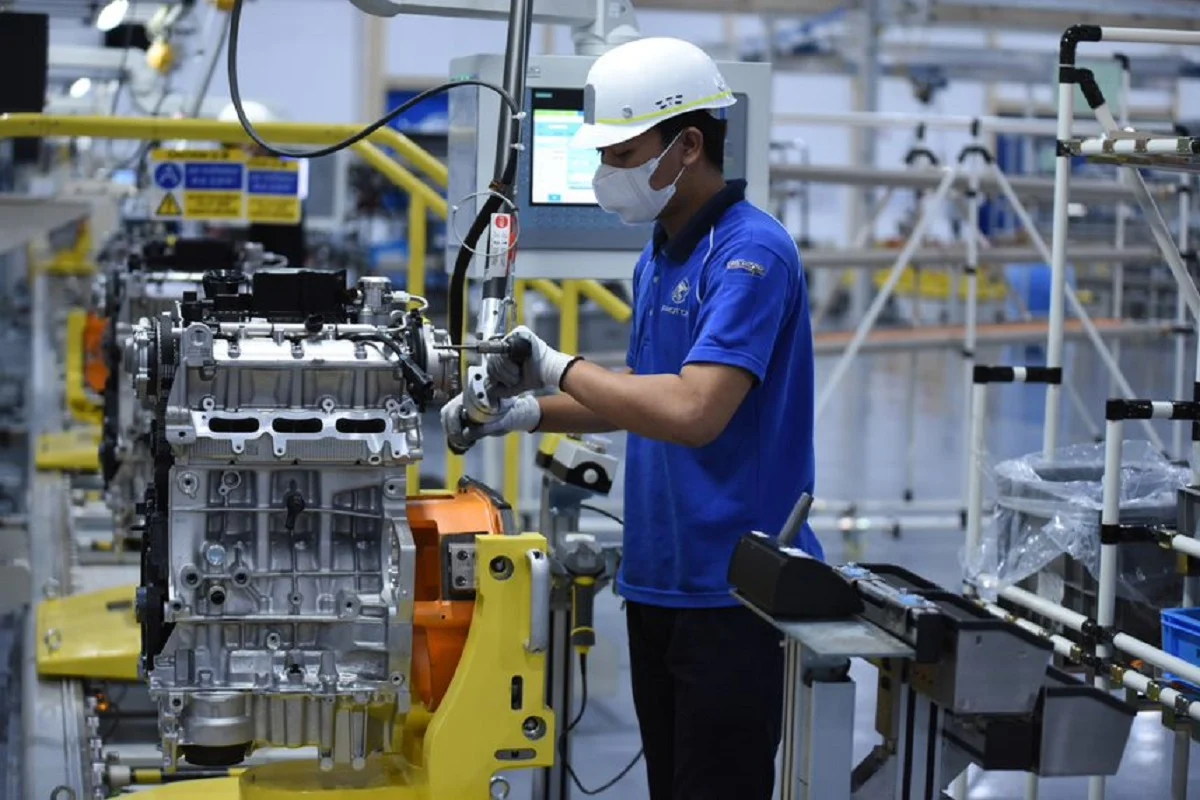 Malaysia's overall economic performance is still intact, reflected by the positive trajectory registered by several key economic indicators in May 2022 compared with the previous year, the Department of Statistic Malaysia (DOSM) said.
马来西亚统计局(DOSM)表示,马来西亚的整体经济表现仍然完好无损,这反映在 2022 年 5 月的几个关键经济指标与上一年相比的积极轨迹上。
Chief statistician Datuk Seri Mohd Uzir Mahidin said the transition to the endemic phase and the government's fruitful action in the economic recovery has influenced the trade performance, with total trade in May 2022 rose by 33.6% to RM228.4 billion from RM170.9 billion in May 2021.
首席统计师Datuk Seri Mohd Uzir Mahidin表示,过渡到流行阶段和政府在经济复苏方面的卓有成效的行动影响了贸易表现,2022 年 5 月的贸易总额从 1709 亿令吉增长 33.6% 至 2284 亿令吉。 2021 年 5 月。
"Exports increased by 30.5% to RM120.5 billion while imports grew by 37.3% to RM107.9 billion," he said in a statement on following the released of its Malaysian Economic Statistics Review (MESR) Vol 7/2022 publication on 28th July.
"出口增长 30.5% 至 1,205 亿令吉,而进口增长 37.3% 至 1,079 亿令吉,"他在7月28日 发布大马经济统计评论(MESR)第 7/2022 期刊物后发表文告说。
Besides that, he said the total trade performance continued its growth momentum in June 2022 with a value of RM270.4 billion and subsequently recorded a growth of 43.4% from RM188.5 billion in the same period of the preceding year.
除此之外,他说,总贸易表现在 2022 年 6 月继续保持增长势头,价值 2704 亿令吉,随后从去年同期的 1885 亿令吉增长 43.4%。
He said the Industrial Production Index (IPI) rose moderately at 4.1% in May 2022 as compared with the same month last year backed by the increment in manufacturing index (6.9%) and electricity index (2.8%).
他说,受制造业指数(6.9%)和电力指数(2.8%)的增长支持,2022年5月工业生产指数(IPI)较去年同期温和上涨4.1%。
Mohd Uzir said the full blast of Hari Raya Aidilfitri celebration this year after experiencing two years of a stringent social and economic containment measures had resulted in wholesale and retail trade sales soaring by 19.9% year-on-year to RM129.8 billion in May 2022.
Mohd Uzir 表示,在经历了两年严格的社会和经济遏制措施后,今年开斋节庆祝活动全面爆发,导致批发和零售贸易销售额在 2022 年 5 月同比飙升 19.9% 至 1298 亿令吉.
"The growth was driven by Retail Trade sub-sector which increased by RM13 billion or 29.9% to RM56.3 billion followed by wholesale trade and motor vehicles which surged by 11.7% to RM59.6 billion and 20.1% to RM13.9 billion, respectively," he said.
"增长由零售贸易子行业推动,增长 130 亿令吉或 29.9% 至 563 亿令吉,其次是批发贸易和汽车,分别增长 11.7% 至 596 亿令吉和 20.1% 至 139 亿令吉,分别,"他说。
On price indices, he said more costly food prices accelerated Malaysia's inflation in May 2022 which increased 2.8% to 126.6 against 123.1 in the same month of the preceding year.
在价格指数方面,他说,食品价格上涨加速了马来西亚 2022 年 5 月的通胀,从去年同月的 123.1 上升 2.8% 至 126.6。
He said the increase in headline inflation was mainly due to the rise in food and non-alcoholic beverages group (5.2%) as compared with the same month of the preceding year which posted the highest increase since November 2011.
他说,整体通胀上升主要是由于食品和非酒精饮料组(5.2%)较去年同期上升,是自 2011 年 11 月以来的最高增幅。
"In June 2022, Malaysia's inflation increased 3.4% compared to the previous year.
"2022 年 6 月,马来西亚的通货膨胀率比上一年增加了 3.4%。
"Additional to this, Producer Price Index (PPI) remained double-digit at a rate of 11.2% year-on-year in May 2022 compared to 11% in April 2022 while the PPI eased slightly to to 10.9% for June 2022 as compared to 11.2% recorded in May 2022," he said.
"除此之外,与 2022 年 4 月的 11% 相比,生产者价格指数 (PPI) 在 2022 年 5 月保持两位数,同比增长 11.2%,而与 2022 年 6 月相比,生产者价格指数 (PPI) 略有下降至 10.9% 2022 年 5 月达到 11.2%,"他说。
Additionally, he said the Leading Index (LI) in May 2022 grew by 2.2% to 111.2 points after recording a negative 0.5% in April 2022, showing an improved and favourable performance in Malaysia's economy.
此外,他表示,继 2022 年 4 月录得负 0.5% 后,2022 年 5 月领先指数(LI)增长 2.2% 至 111.2 点,表明马来西亚经济表现有所改善和有利。
"Taking this into account, Malaysia is optimistic that the economic recovery will continue to be resilient into the next seven months of 2022 with the effective management of inflation by the government in providing a conducive environment for the sustainable growth of the Malaysian economy," he added.
"考虑到这一点,马来西亚乐观地认为,随着政府有效管理通货膨胀,为马来西亚经济的可持续增长提供有利环境,经济复苏将在 2022 年的未来七个月继续保持弹性,"他添加说。