Ringgit rises against US Dollar as greenback retreats after Fed dampens hawkish bets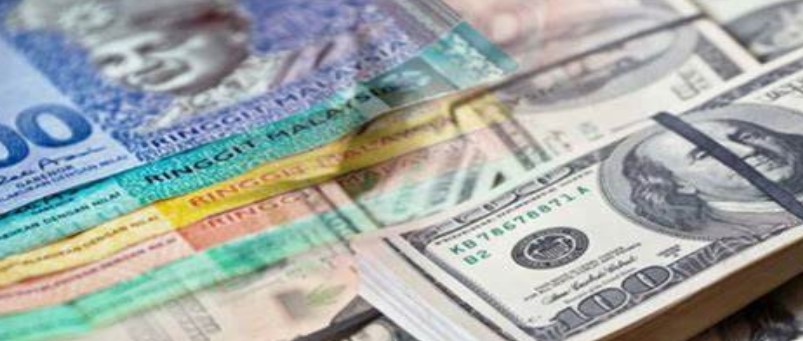 The ringgit closed higher against the greenback today after the US Fed said it would not actively consider 75-basis-point moves in the future.
在美联储表示未来不会积极考虑加息 75 个基点后,令吉兑美元今日收高。
It had earlier hiked the interest rate by half a percentage point and signalled that it would do so at the same rate in the next two meetings.
它早些时候将利率提高了半个百分点,并表示将在接下来的两次会议上以相同的利率这样做。
On 6th May at 6pm, the local unit rose to 4.3465/3515 against the greenback compared to 29th April 's close of 4.3520/3570.
5 月 6 日 6 点,当地单位兑美元汇率升至 4.3465/3515,而4 月 29 日收盘价为 4.3520/3570。
OANDA senior market analyst Asia Pacific Jeffrey Halley said with the possibility of a 0.75 percentage point cent hike off the table, for now, markets have an excuse to reduce extended US dollar long positions.
OANDA 亚太区高级市场分析师 Jeffrey Halley 表示,鉴于加息 0.75 个百分点的可能性不大,目前,市场有理由减少美元多头头寸。
The US dollar slumped against developing markets and Asian currencies and from a technical perspective, the dollar index should hold around those (levels) and resume its uptrend," he added.
美元兑发展中市场和亚洲货币下跌,从技术角度来看,美元指数应该守住这些(水平)并恢复上升趋势,"他补充道。
SPI Asset Management managing partner Stephen Innes said the ringgit was broadly trading in line with the sentiment on the US dollar today.
SPI Asset Management 管理合伙人Stephen Innes 表示,令吉与今天的美元情绪大致相符。
The local note, however, was easier against the euro, falling to 4.6056/6108 from 29thApril's 4.6018/6071, depreciated against the Singapore dollar to 3.1549/1588 from 3.1543/1584 but improved vis-a-vis the British pound to 5.4622/4685 from 5.4652/4715.
然而,当地票据兑欧元更容易,从4 月 29 日的 4.6018/6071 跌至 4.6056/6108,兑新加坡元从 3.1543/1584 贬值至 3.1549/1588,但兑英镑汇率上涨至 5.4622/ 4685 从 5.4652/4715。
It traded against the Japanese yen at 3.3517/3558 from 3.3392/3433 on 29thApril.
它对日元的交易价格从4 月 29 日的 3.3392/3433 升至 3.3517/3558。