Property market showed signs of recovery in 1H, but office & retail sectors face challenges — Napic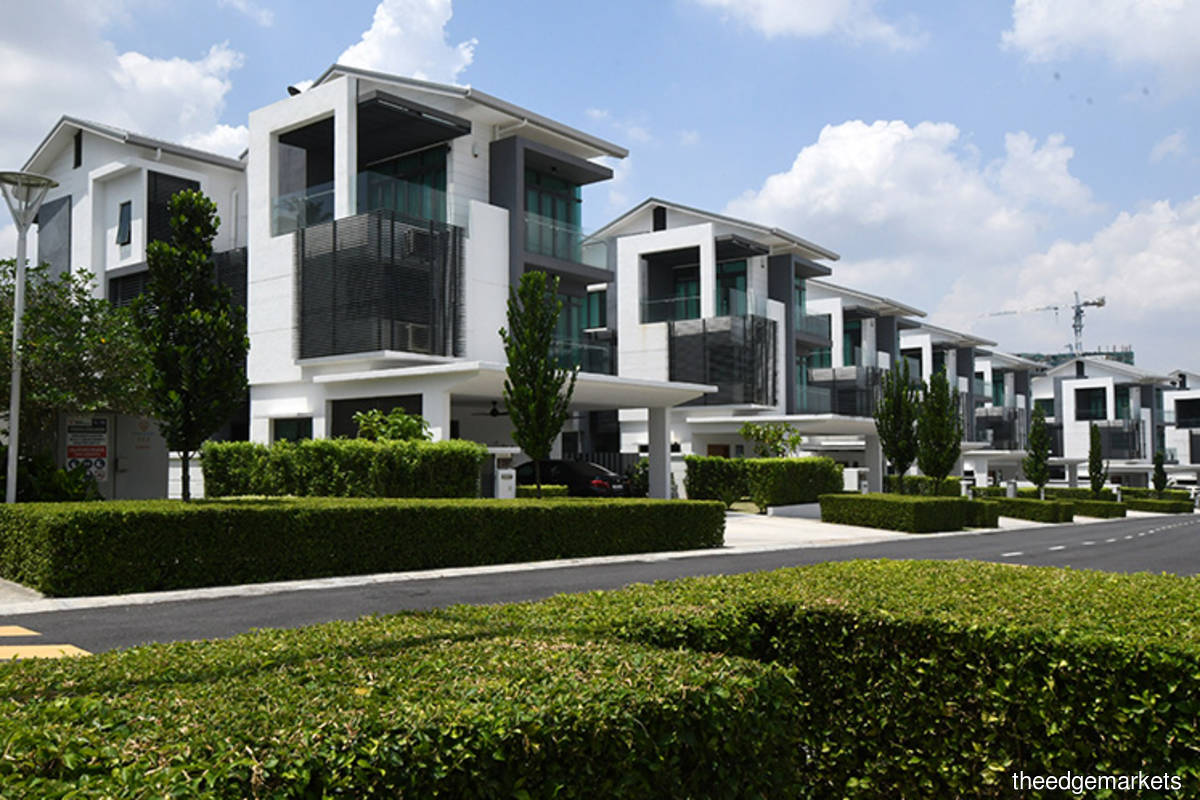 The property sector has shown signs of recovery in the first half of this year (1H2022) as the economy reopened, but office and retail segments remained challenging amid a supply glut, according to the National Property Information Centre's (Napic) semi-annual report.
根据国家房地产信息中心(Napic)的半年度报告数据,随着经济重新开放,房地产行业在今年上半年(1H2022)显示出复苏迹象,但在供应过剩的情况下,办公和零售领域仍然充满挑战。
Napic said the overall overhang situation improved in 1H2022, down by 7.5% to 34,092 units from 2H2021 in terms of volume, and declined 4.6% to RM21.73 billion in terms of value.
Napic 表示,2022年上半年的整体悬空情况有所改善,从2021年下半年的数量来看,下降 7.5% 至 34,092 辆,而按价值计算,则下降 4.6% 至 217.3 亿令吉。
Johor recorded the highest overhang in the country with 68.0% (15,423 units), followed by Kuala Lumpur with 18.9% (4,279 units) and Selangor's 9.9% (2,248 units) share, Napic's data released on 14th September showed.
Napic 9月14日公布的数据显示,柔佛州以 68.0%(15,423 个单位)的份额居全国首位,其次是吉隆坡,为 18.9%(4,279 个单位)和雪兰莪的 9.9%(2,248 个单位)。
For purpose-built offices, there are over 24 million square metre (sqm) office space nationwide as at end-June 2022, with occupancy rate of 77.7%, down from 78.5% a year ago.
截至 2022 年 6 月末,全国共有办公空间超过 2400 万平方米,出租率为 77.7%,低于一年前的 78.5%。
During the launch of the report, Deputy Finance Minister 1 Datuk Indera Mohd Shahar Abdullah said the supply situation for purpose-built office and shopping complexes is increasingly challenging.
在发布报告时,财政部副部长 1 Datuk Indera Mohd Shahar Abdullah 表示,专门建造的办公室和购物中心的供应情况越来越具有挑战性。
"In order to paint a more positive picture to the investment prospects of the country, especially during the period of economic recovery, I urge that building owners look at more economical use alternatives, so that the use of space can be optimized," he said.
他说. "为了更积极地描绘国家的投资前景,特别是在经济复苏时期,我敦促业主寻找更经济的使用替代方案,以便优化空间的使用"。
Napic's data also showed that the performance of shopping complexes moderated in 1H2022, with the national occupancy rate seeing a slight decline at 75.7%, as compared to 2H2021's 76.3%.
Napic 的数据还显示,购物中心的表现在2022年上半年有所放缓,全国入住率略有下降,为 75.7%,而2021年下半年为 76.3%。
Nonetheless, the residential property sector recorded 116,178 transactions worth RM45.62 billion in 1H2022, increasing by 26.3% in volume and 32.2% in value year-on-year, the agency said.
尽管如此,该机构表示,住宅房地产行业在 2022 年上半年录得 116,178 笔交易,价值 456.2 亿令吉,同比增长 26.3% 和 32.2%。
Overall, the property sector saw more than 188,000 transactions recorded in 1H2022, worth RM84.40 billion, equivalent to an increase of over 30% in volume and value compared to the same period last year.
总体而言,房地产行业在 2022 年上半年录得超过 188,000 笔交易,价值 844 亿令吉,相当于与去年同期相比增长超过 30% 的数量和价值。