Parents, students support traditional classroom session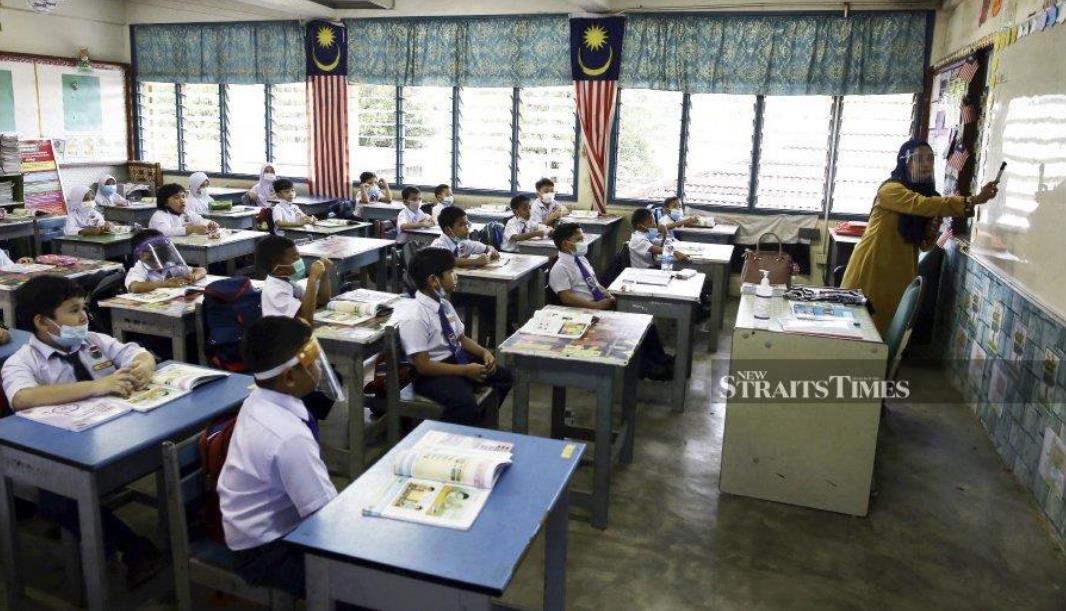 By New Starits Times - April 30, 2021 @ 9:20am
KUANTAN: The closure of schools have impacted pupils' learning and their personality, especially for those studying in level one (Year One to Three).
SK Perempuan Methodist headmistress Datin Nooraziza Sabarudin said a lot of programmes which were pre-planned for the pupils have taken a back seat due to the school closure and introduction of online learning sessions.
"For example, Year One pupils are only now starting to familiarise themselves with their new environment where classroom sessions are supposed to be enjoyable with plenty of hands-on activities. Teachers have been spending a lot of time revising the lessons taught during PdPR as pupils seem to understand better when they learn face-to-face.
YOU MAY ALSO LIKE
"The PdPR seems to have distanced the close bond developed between the teachers and pupils, and some pupils are still getting to know their teachers. No doubt, physical classes are certainly the way forward in ensuring the young children gain the required knowledge in school," she said, adding that the school has its own writing style known as "Marion Richardson" so it will be quite tough for newcomers to practise it without proper guidance.
She added that there was not much the school could do during PdPR if pupils stayed away or "disappeared" during the online sessions.
"Maybe those in level two (Year Four to Six) might be able to follow and know how to operate the online learning tools. Those in level one might need assistance from their parents to set up the computers.
"There might be issues with gadget sharing with other siblings and Internet data, or parents might be away at work. I am glad now the pupils have returned under one roof for physical sessions as teachers try their best to ensure lessons are conducted smoothly," she said.
Teacher Siti Mariam Sheikh Mohamad said pupils perform better while in the classroom compared with PdPR as they felt the need to make themselves visible in the classroom.
"Pupils participate actively in classroom sessions compared with during PdPR when they are required to learn using the Google Meet platform. Unlike in the classroom, they are unable to learn or remember lessons during online sessions.
"At school they are free to speak to the teacher or ask their friends but this does not happen during PdPR at home. For example, teachers will not be able to monitor their essays or spelling during online sessions while in the classroom the teacher will walk around the class to check on their work," she said, adding there were incidents when the teachers had to personally text the parents to ensure their children participated in PdPR.
Meanwhile the school's Parent-teacher association (PTA) chairman Khairul Anuwar Abu Bakar assured parents that their children were well taken care of while at school.
He said the school had adopted all the required standard operating procedures and the teachers would constantly remind the pupils to ensure good personal hygiene habits.
"The teachers are responsible and well trained to handle the children at school. However, we hope parents will play their role by allowing the children to remain at home when they are unwell.
"We are grateful that physical classes have resumed as being at school is the best method for the children to learn. Many parents have expressed relief to see their children back in school as not everyone could afford to allow their children to follow PdPR lessons," he said.
Parent Fidelia Sawai Horne, 36, said she was forced to buy an extra gadget to ensure her youngest child who is in year Four will not miss out on PdPR lessons.
"How about parents who cannot afford to buy the gadgets, the child will be forced to skip the sessions. Then there is the working parents dilemma who are forced to leave their children with the gadgets for PdPR without any supervision.
"I trust the school and the system it has put in place to tackle the pandemic. So I guess as parents we have to support the classroom education system which has been a traditional practice to bring out the best in students," said the tuition teacher.