MITI confident Malaysia-China bilateral trade will cross US$190 bil in 2022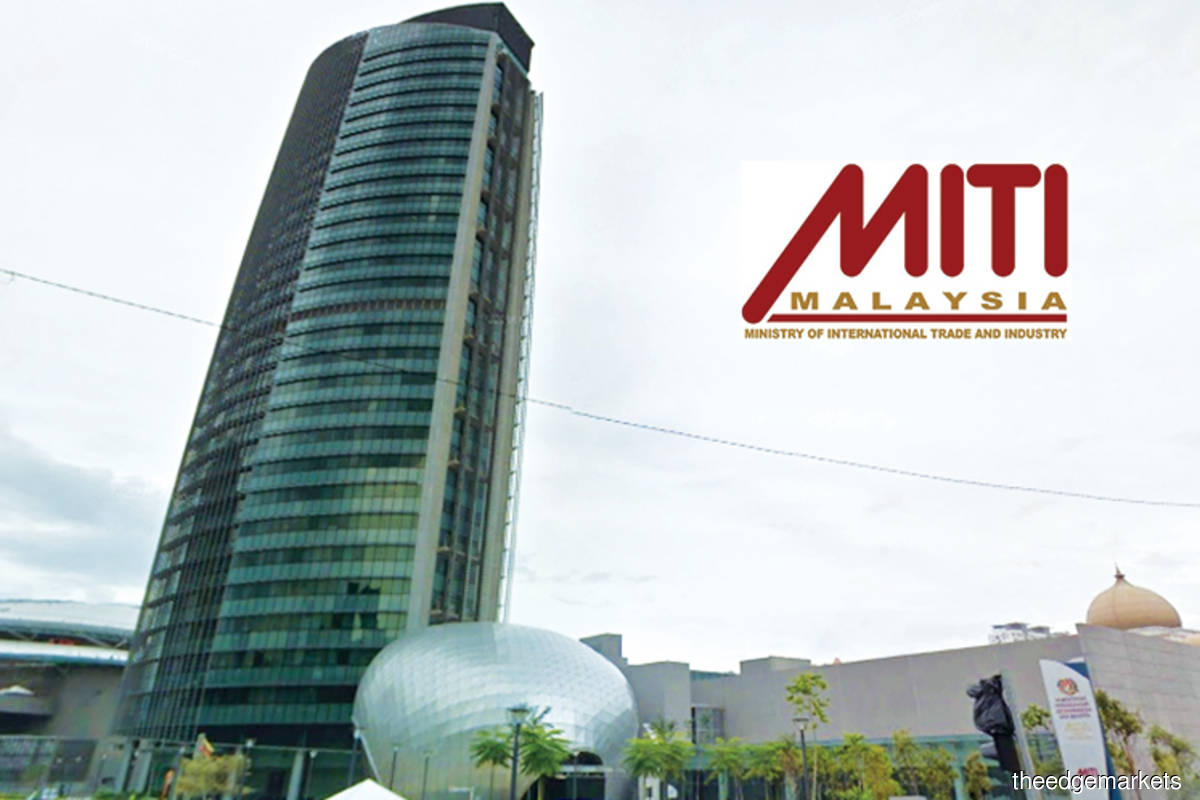 The Ministry of International Trade and Industry (MITI) is confident that bilateral trade between Malaysia and China could surpass US$190 billion (US$1=RM4.50) this year based on current trends, and would move towards US$200 billion.
国际贸易和工业部(MITI)有信心,根据目前的趋势,今年马中双边贸易额可能超过 1900 亿美元(1 美元 = 4.50 令吉),并将迈向2000亿美元。
MITI Deputy Minister Datuk Lim Ban Hong said the industry players and relevant authorities will have to work hard on the target and keep the momentum going.
MITI 副部长Datuk Lim Ban Hong表示,行业参与者和相关当局将必须努力实现目标并保持势头。
He said trade with China in the first seven months of this year had expanded by 16.9%, compared to the same period of 2021.
他说,与 2021 年同期相比,今年前七个月与中国的贸易增长了 16.9%。
Exports grew by 13.2%, boosted by higher exports of electrical and electronic products (E&E), liquefied natural gas (LNG), and scrap metal.
受电子电气产品 (E&E)、液化天然气 (LNG) 和废金属出口增加的推动,出口增长了 13.2%。
"Meanwhile, imports from China climbed by 19.8%," he said in his keynote remarks at the 4th Malaysia-China B2B Business Matching Session in conjunction with the 19th China-Asean Expo (CAEXPO) 2022 on 13th September.
"与此同时,来自中国的进口增长了 19.8%,"他在9 月 13 日与第 19 届中国 - 东盟博览会(CAEXPO)2022 一起举行的第四届马来西亚 - 中国 B2B 商业配对会议上的主题演讲中说。
He said the implementation of the Regional Comprehensive Economic Partnership (RCEP) would create a more transparent, specific, rules-based framework for trade and investment among the signatories, while strengthening the integration of companies in the global value and regional supply chain, notably between Malaysia and China as well.
他表示,区域全面经济伙伴关系(RCEP)的实施将为签署国之间的贸易和投资创造一个更加透明、具体、基于规则的框架,同时加强企业在全球价值和区域供应链中的整合,尤其是在马来西亚和中国也一样。
Lim noted that the RCEP provides a strategic platform for businesses to collaborate and forge closer economic integration and will thus be built by leveraging on lower tariffs, stronger logistics connectivity, as well as intensifying the trade of goods and services through a more robust trade ecosystem in the region.
Lim指出,RCEP为企业合作和建立更紧密的经济一体化提供了一个战略平台,因此将通过降低关税、加强物流连通性以及通过更强大的贸易生态系统加强商品和服务贸易来建立该区域。
"I hope Chinese business leaders will continue to leverage on Malaysia's conducive business and investment climate and a strong regional business network to forge a win-win partnership with Malaysian companies," he said.
他说:"我希望中国商界领袖将继续利用马来西亚有利的商业和投资环境以及强大的区域商业网络,与马来西亚公司建立双赢的伙伴关系"。
These collaborations could easily be facilitated with the smart partnerships exemplified by Malaysia External Trade Development Corporation (MATRADE) and China Construction Bank (CCB), he noted.
他指出,以马来西亚对外贸易发展公司(MATRADE)和中国建设银行(CCB)为代表的智能伙伴关系可以轻松促进这些合作。
Meanwhile, MATRADE Chief Executive Officer Datuk Mohd Mustafa Abdul Aziz has encouraged Malaysian companies to be proactive and leverage on CAEXPO and CCB's Matchplus programme for business expansion.
与此同时,MATRADE 总执行长Datuk Mohd Mustafa Abdul Aziz鼓励大马企业积极主动,利用 CAEXPO 和建行的 Matchplus 计划拓展业务。
"We have more than 30 Malaysian companies looking for Chinese investments or business collaboration opportunities, and over 300 business meeting sessions had been pre-arranged by CCB for Malaysian participants from 13th to 15th, September" he said.
他说:"我们有超过 30 家马来西亚公司在寻找中国投资或商业合作机会,建行已为马来西亚参与者预先安排了 300 多场商务会议,时间为 9 月 13 日至 15 日。"
The 19th CAEXPO is scheduled to be held on 16th to 19th September in Nanning, China.
第十九届中国—东盟博览会定于9月16日至19日在中国南宁举行。