Ministry formulating single window policy for digital, technology incentives application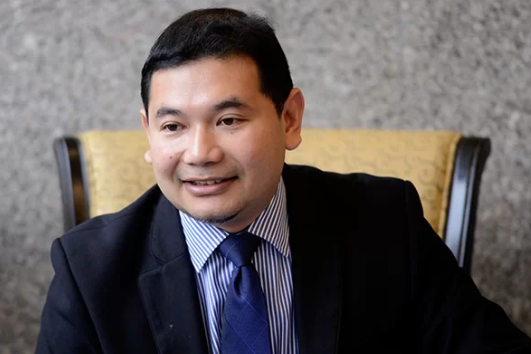 The Economy Ministry is currently consolidating all the incentives related to digital and technology into a single window approach for technology and digital business owners and startups, including the small and medium enterprises (SMEs).
Its Minister Rafizi Ramli said the ministry will be discussing with the Communications and Digital Ministry (KKD) and the Ministry of Science, Technology and Innovation (MoSTI) soon to formulate the right single policy as most of the agencies related to the initiative are under these three ministries.
"There are many agencies in the ecosystem and these agencies are currently at various stages of the process such as the funding stage, the incubation stage, sometimes at the capability building stage, and they are under different ministries and different agencies.
"So if you are a tech startup owner and you want to start but may not know which one usually because everything would look great. You may not be aware of what assistance is available," he told the media after his keynote address at the National Economic Forum 2023.
Rafizi said his ministry, along with KKD and MoSTI, will bring all the related agencies together to discuss and map out the whole process and "who does what" to consolidate the incentives.
"We want to move towards a single policy approach, which means an environment digital owner, environment tech startup owner actually only goes to one place or one application.
"How governments deal with it with the respective agencies, that's for us to deal but we should strive towards a single window policy, and I hope to be able to work with KKD, MoSTI and all the agencies for us to announce improvement," he said.
He hoped that the policy could be announced by August this year.
"But that's the timeline because my ministry looks after MyDigital, and MyDigital is tasked with building the whole planning and ecosystem for the digital economy based on the blueprints national grid. So that (discussions) is ongoing. We've sat down with some of the agencies and that's ongoing, and the next step is to collectively agree on the way forward for us to present to the government," he added.
Earlier in his speech, Rafizi mentioned that there is growing evidence around the world that digital technologies contribute to growth, productivity, employment and poverty reduction
This, he said, is especially important for a country like Malaysia where productivity growth has lagged peers even before the pandemic.
"This administration will continue to create an enabling digital ecosystem by preparing the infrastructure, platforms and frameworks to protect consumers and uplift digital businesses," he said.
Rafizi said the Economy Ministry's emphasis on open and centralised data is also foundational so that data is widely available and accessible, of which, a government built on open data is more likely to make good, data-backed decisions; a society founded on centralised and transparent data will more likely develop products that are widely consumed.
He said a green economy shall be founded on a new philosophy that economic growth and environmental sustainability are no longer opposing goals, but complementary ones.
"Seeing where the money is going is a sign of what is to come. Last year, up to US$1.1 trillion was invested globally into energy transition, with storage, mobility, food and agriculture, and renewables taking up the lion's share.
"Many of the most exciting investments are a combination of public and private funding, showing once again that the role of government in directing money flows is critical for market creation," he said.
Rafizi said the efforts of lifting the renewable energy export ban last week and launching the energy transition roadmap in June 2023 are essential starting points for making Malaysia a serious player in the renewable energy space.
"By significantly increasing our renewable energy capacity to 70 per cent by 2050 and introducing a cross-border electricity exchange system, we will attract high-quality global investments, especially from RE100 multinationals, into Malaysia, besides creating high-quality jobs for Malaysians in the country," he said.
In order to take advantage of this new frontier, he said, the most important element is to ensure that we have the right talents with the right skills in Malaysia.
"Labour shortage and skills mismatch are dominant narratives by the industry since the post-pandemic recovery. And this will remain the case if we do not reskill and upskill our workers in a scaled manner.
"Figuring out how to create an ecosystem of continuous and sustained high skills training would be a core focus of this administration, and it is an area that will require cross-ministerial and cross-agency coordination to be successful," he said.