Malaysia's inflation rises to 3.3% in 2022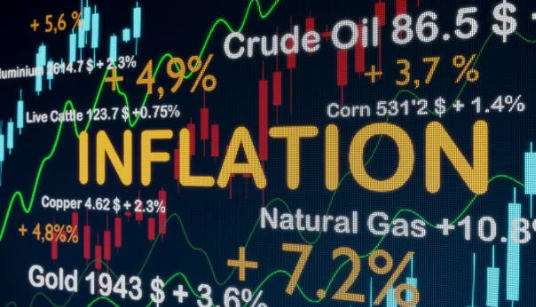 Malaysia's inflation in 2022 rose to 3.3 % versus 2.5 % in 2021, with the index points standing at 127.2 last year versus 123.1 in 2021, said the Department of Statistics Malaysia (DoSM).
Chief statistician Datuk Seri Mohd Uzir Mahidin said the increment was driven mainly by food and beverages (5.8 %), restaurants and hotels (5.0 %), transport (4.7 %), and furnishings, household equipment and routine household maintenance (3.5 %).
"The increase in inflation in 2022 was in tandem with the rise in majority commodities prices, the strengthening of the US dollar against major currencies, and geopolitical tensions between Russia and Ukraine.
"A significant increase was recorded by all the subgroups in food and beverages which registered an incline between 2.9 % and 8.6 %.
"Moreover, events such as floods and landslides had also caused disruptions in the supply of agricultural products, leading to shortages of food supplies and increased prices," he said in a statement in conjunction with the release of Analysis of Annual Consumer Price Index (CPI) 2022 report.
According to Mohd Uzir, the reopening of the tourism sector in April 2022 to international tourists from the neighbouring countries had an impact on the inflation for restaurants and hotels which posted a five % increase last year as compared to 0.4 % recorded in 2021, whereas the highest inflation in 2022 was reported in August at 4.7 %.
"This (the highest inflation rate in August) was due to the lower base effect in 2021 as a result of the electricity bill discount given to domestic consumers under the National People's Well-Being and Economic Recovery Package (Pemulih) from July to September 2021," he added.
Mohd Uzir also noted that the inflation in 2022 was contributed by recreation services and culture (2.3 %), miscellaneous goods and services (two %), and housing, water, electricity, gas and other fuels (1.8 %).
"Despite the increases in the majority of items in the CPI basket, there were 17.0 % of items that recorded decreases and remained unchanged, which had indirectly eased the inflation.
"Among the goods that showed decreases in prices were ginger (-15.7 %), rambutan (-3.9 %) and belt (-3.6 %), while the Light Rail Transit (LRT) fare, sewerage bill and magazine remained unchanged," he said.
Mohd Uzir further said that inflation for transport showed a slower increase of 4.7 % in 2022 as compared to 2021 (11.0 %), caused by the subgroup of operation of personal transport equipment which moderated to 5.8 % as against 14.1 % in 2021.
"This was due to the end of the low base effect following the setting of the ceiling price of the RON95 unleaded petrol to RM2.05 per litre in March 2021.
"The average price of RON95 unleaded petrol in 2022 increased by 1.1 % (RM2.05) year-on-year as compared to 21.2 % (RM2.03) in 2021.
"Nevertheless, the average price of RON97 unleaded petrol increased significantly to RM3.97 per litre as compared to RM2.65 in 2021," he said.
Meanwhile, Mohd Uzir said inflation without fuel which covers all goods and services except RON95 unleaded petrol, RON97 unleaded petrol and diesel was up 3.2 % in 2022 versus 1.2 % in 2021.
"The core inflation (which) includes all goods and services except volatile items like fresh food as well as administered prices of goods and services increased to three % as compared to 0.7 % in the previous year," he added.
Commenting on inflation at the state level, Mohd Uzir said that all states recorded increases in inflation with three states posting an increase above the national inflation level of 3.3 % in 2022.
He said the highest increase was registered by the Federal Territory (FT) of Putrajaya (7.3 %), Selangor (4.2 %) and Johor (3.4 %), while FT of Labuan recorded the lowest rise of 2.4 %.
For food and beverages inflation, Putrajaya posted the highest increase of 7.7 % followed by Selangor (7.4 %), Johor (6.1 %) and Penang (6.0 %), he said, adding that other states saw an increase below the national food and beverages inflation of 5.8 % in 2022.
"This increase was mainly due to the price increase for chicken, eggs and oil in 2022, (caused by) the geopolitical tension between Russia and Ukraine which are among the exporters of raw materials for food products to Malaysia such as fertiliser and wheat," he added.