Malaysia's exports breach RM100bil in March, total trade to rebound in 2021, say economists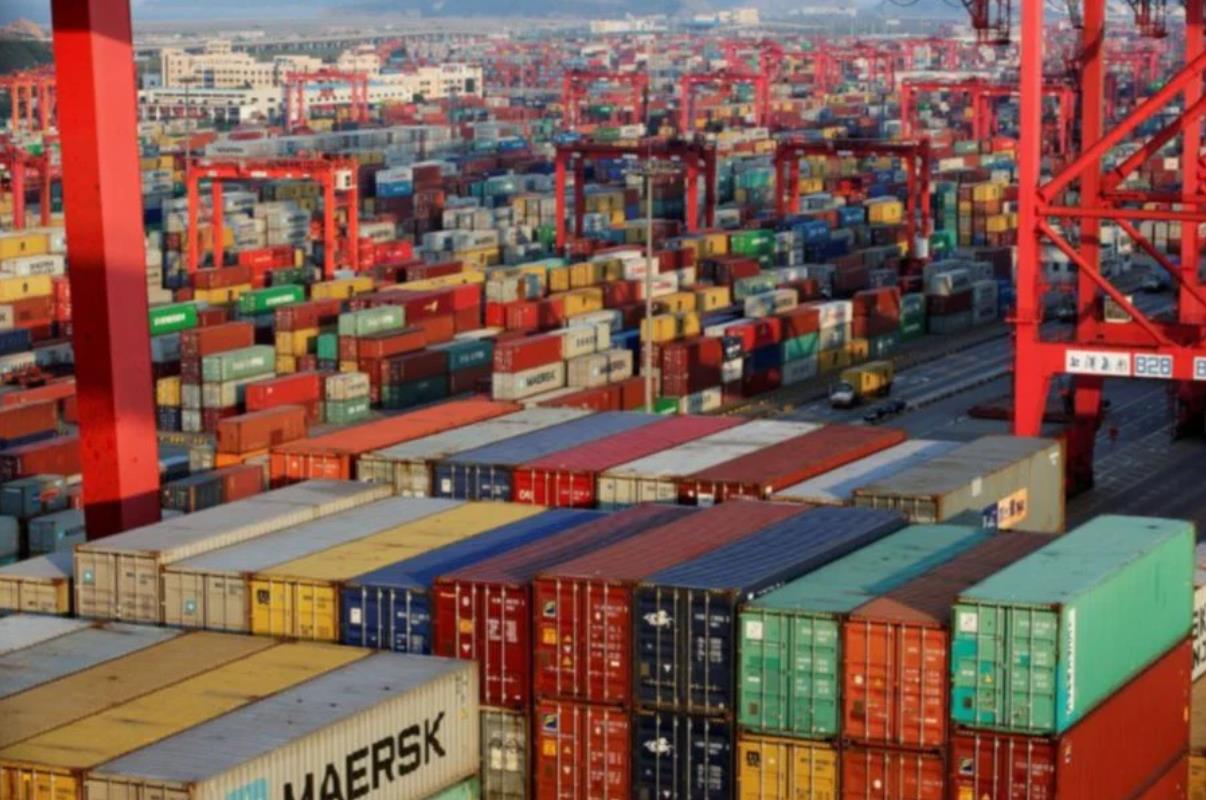 By FARAH ADILLA and AYISY YUSOF - April 29, 2021 @ 2:32pm
KUALA LUMPUR: Malaysia's exports have surpassed RM100 billion mark for the first time as the total trade soared 25.6 per cent year-on-year in March.
Exports skyrocketed by 31 per cent y-o-y, the fastest pace since July 2017 and an all-time high in terms of value at RM104.9 billion.
Malaysia's total trade expanded to RM185.74 billion last month from RM147.92 billion in March 2020, according to the International Trade and Industry Ministry.
Imports increased by 19.2 per cent to RM80.79 billion and trade surplus surged 96.1 per cent to RM24.15 billion.
YOU MAY ALSO LIKE
Economists expect the country's trade performance to rebound this year, carrying over the strong momentum in the second half of 2020.
Moody's Analytics associate economist Sonia Zhu said Malaysia's trade performance had once again outperformed all expectations.
The stellar trade performance with its top three major trade partners - China, Singapore, and the US - pointed to a more optimistic recovery ahead, she added.
"Malaysia has benefited from the well-diversified trade as trade surplus continued to increase to RM24.2 billion," Zhu said in a commentary on the performance.
Zhu, however, cautioned that Malaysia should remain vigilant to the risks of trade tension between the US and China and the resurgence of Covid-19 infections in major partner countries.
Moody's Analytics said the country's exports were largely bolstered by higher global demand in electrical and electronic (E&E) products, mainly semiconductors used in 5G technology, high-performance computing, as well as automobiles. 
A resurgence of Covid-19 infections in the Asia Pacific had spiked the demand for Covid-19 medical products such as rubber gloves, the firm said, adding that agriculture exports had risen due to higher exports of palm oil and palm oil-based agriculture products.
MIDF Research said the trade performance thus far was stronger than initially expected with exports and imports growth averaged 18.2 per cent y-o-y and 10.8 y-o-y respectively for the first quarter of the year.
The firm expects the growth to remain elevated in the near months due to the low base effect of last year. 
"Malaysia will benefit from the strong recovery in our main trading partners mainly China and the US. Investment appetite is also likely to improve propelled by better clarity amid vaccine availability. 
"Hence, we revised our forecast of both export and import for 2021upward to 13.5 per cent y-o-y and 12.7 per cent y-o-y from the initial estimation of 8.1 per cent y-o-y and 8.7 per cent y-o-y respectively," MIDF Research said in a report today.
Bank Islam chief economist Dr Mohd Afzanizam Abdul Rashid said the strong performance signalled that activities in the manufacturing related industries would continue to drive the Malaysian economy this year.
"The pace of vaccination program in the developed countries has been favourable although the number of cases has remained at elevated levels. This would mean that the support from the external demand is expected to be visible in the immediate terms," he told the New Straits Times.
Putra Business School associate professor Dr Ahmed Razman Abdul Latif said the upward trajectory was expected since March 2020 when Malaysia went through its first Movement Control Order.
He said therefore, many economic sectors had to be closed down compared to this year's March where the majority of the economic sectors were allowed to operate under the imposed guidelines and standard operating procedures.
"In addition, the business confidence has started to return after taking into the fact that the vaccination program is on schedule and currently in the second phase of implementation," he added.