Malaysia, Vietnam timber industries sign MoC to strengthen economic cooperation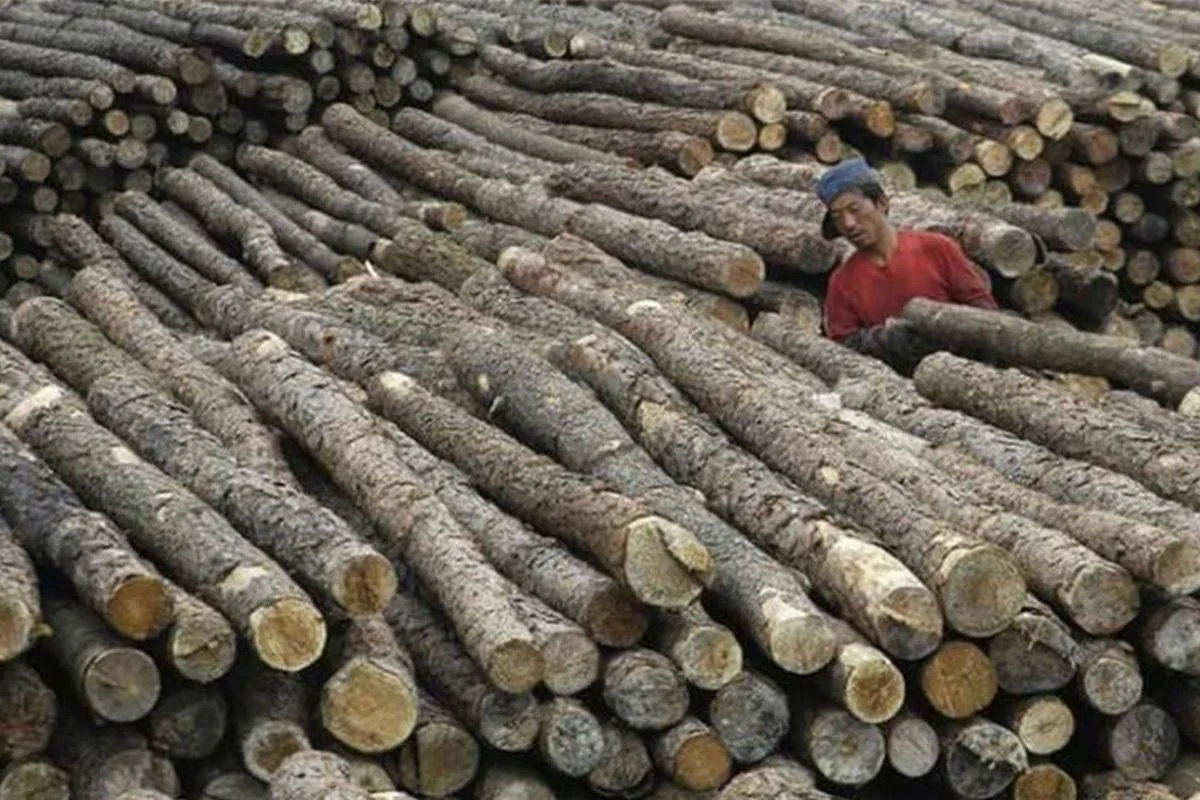 The timber and timber-based industries in Malaysia and Vietnam have signed a Memorandum of Cooperation (MoC) to further develop the timber trades in both countries.
马来西亚和越南的木材和以木材为基础的行业签署了合作备忘录(MoC),以进一步发展两国的木材贸易。
Malaysian Timber Council (MTC) chief executive officer Muhtar Suhaili said the MoC would strengthen economic cooperation between Malaysia and Vietnam and, at the same time, provide opportunities for both countries' manufacturers to increase their exports and imports.
马来西亚木材委员会(MTC)总执行长Muhtar Suhaili1表示,该部将加强马来西亚与越南之间的经济合作,同时为两国制造商增加出口和进口提供机会。
"Malaysia is committed to further developing its timber industry sustainably and can benefit from Vietnam's higher foreign direct investment (FDI) in furniture manufacturing and access to the European Union markets through tha latter's free trade agreements," he said in a statement on 15th June.
他在6 月 15 日的一份声明中说:"马来西亚致力于进一步可持续发展其木材工业,并可以从越南在家具制造领域的更高外国直接投资 (FDI) 中受益,并通过后者的自由贸易协定进入欧盟市场。"
Muhtar witnessed the signing ceremony held in Ho Chi Minh City, Vietnam, on 15th June.
Muhtar见证了在6 月 15 日越南胡志明市举行的签字仪式。
He said Vietnam's skilled manpower and  availability among the local population would be an advantage, on top of its proximity to China which provides easier access for furniture parts and wooden panels.
他说,越南的技术熟练的人力和当地人口的可用性将是一个优势,此外它靠近中国,这为家具零件和木板提供了更容易的通道。
The MoC is in line with the ASEAN Summit agreement in 2000 where the Initiative for ASEAN Integration was launched to narrow the development divide and enhance ASEAN's competitiveness as a region, he said.
他说,MoC符合2000年东盟峰会协议,该协议发起了东盟一体化倡议,以缩小发展鸿沟并提高东盟作为一个地区的竞争力。
"It will also protect the interests of both countries against regulations that may affect the interest of Malaysia's and Vietnam's timber industries," Muhtar added.
"这也将保护两国的利益免受可能影响马来西亚和越南木材工业利益的法规的影响,"Muhtar 补充道。
Meanwhile, the MoC signing was part of MTC's Market and Business Visit to Hanoi and Ho Chi Minh from June 13-17, 2022.
同时,MoC 的签署是 MTC 于 2022 年 6 月 13 日至 17 日对河内和胡志明市进行市场和商务访问的一部分。
Malaysia's export of timber products to Vietnam in 2021 amounted to US$38.44 million while import was US$148.25 million, comprising wood-based products from Vietnam.
2021年,马来西亚向越南出口木材产品3844万美元,进口1.4825亿美元,其中包括来自越南的木制品。
Among the top five products that Malaysia exported to Vietnam in 2021 were particleboard (US$9.35 million), wooden furniture (US$7.77 million), fibreboard (US$5.99 million), sawntimber (US$5.46 million) and builders joinery and carpentry (US$3.39 million).
2021年马来西亚向越南出口的前五名产品是刨花板(935万美元)、木制家具(777万美元)、纤维板(599万美元)、锯材(546万美元)和建筑细木工和木工(339万美元) )。