'Malaysia may face 50,000 active cases by Hari Raya'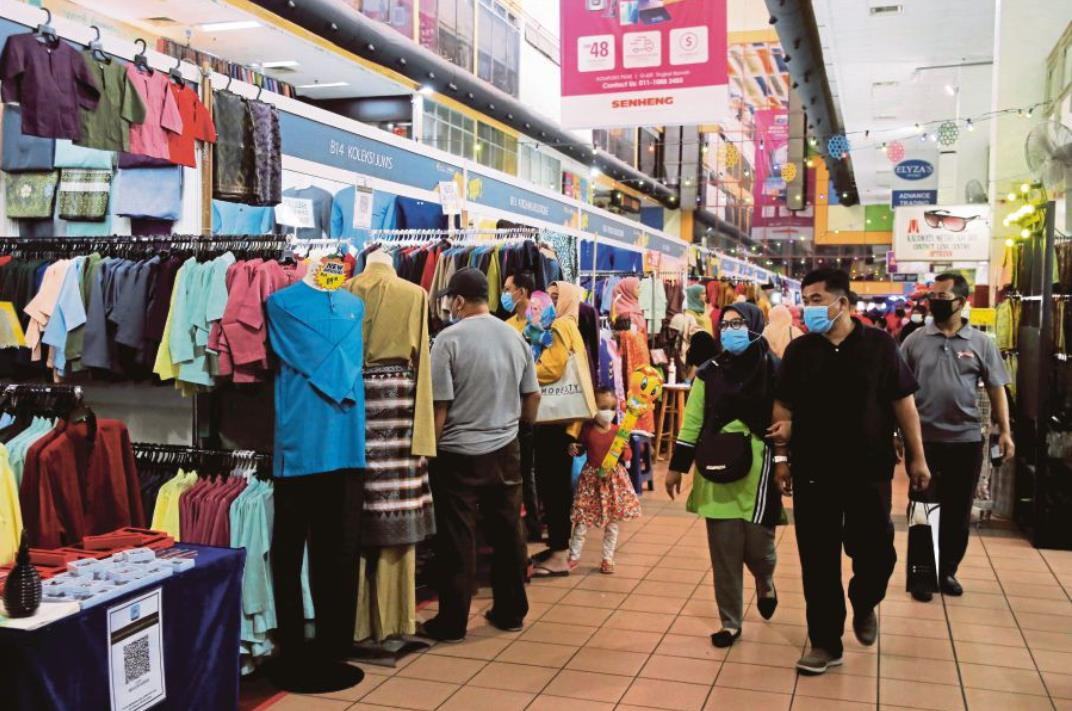 By Veena Babulal, Dhesegaan Bala Krishnan - April 22, 2021 @ 9:00am
Social events and gatherings must be barred to reduce Covid-19 community clusters.
Public health experts said this was crucial to lower the Covid-19 actual time infectivity rate (Rt), or R-naught value, that peaked at 1.19, the highest rate recorded so far, on Sunday.
Epidemiologist Dr Malina Osman said activities that require people to remove their face masks or eat together in public should be deferred, including buka puasa events and going to parks and gyms.
She said if the current infection trend continued, the number of active Covid-19 cases could reach 50,000 and beyond by Hari Raya Aidilfitri in mid-May.
YOU MAY ALSO LIKE
"The way I see it is, if we want to at least go visiting (relatives and family members) within the state during Hari Raya, we need to start some self-regulated MCO (Movement Control Order)."
She said allowing interstate travel before Hari Raya Aidiladha in July could be catastrophic to the healthcare system that had been struggling to cope with the daily new cases of more than 2,000 since April 15.
Dr Malina, an associate professor from Universiti Putra Malaysia, said events that provided meals in open areas should replace them with packed food and employers were urged to monitor their workers so that pantries and cafeterias were not turned into gathering spots.
"Employers cannot allow these areas to become crowded. People have to eat and leave without lingering. The same policy must be enforced in schools."
She said buka puasa events or gatherings that encourage eating meals together should be deferred as the current infection spike was linked to Malaysia's culture of sharing meals as a form of social and communal interaction.
She acknowledged that social gatherings in private settings were difficult to monitor and regulate.
"Social gatherings at private premises or in rural areas (as reported in Besut, Terengganu, recently) are difficult to monitor unless the local community takes proactive steps to prevent transmission.
"In the long run, it is society that should be empowered to decide what's best for their health. But we currently lack initiatives to get the ball rolling at the community level."
She called on middle managers in public and private sectors to form committees to implement virus prevention standard operating procedures (SOP) at workplaces and residential areas to stop the rise in community transmissions.
"These groups should work with health authorities, non-governmental organisations and local communities to practise preventive measures."
Asked whether active cases in the country could reach 50,000 next month, Health director-general Tan Sri Noor Hisham Abdullah said: "Malaysia must learn from other countries, like India and Brazil, and prevent the situation from happening in our country."
India reported 295,000 new infections within 24 hours and more than 2,000 Covid-19 fatalities yesterday, the highest single-day death toll for the country so far.
Manipal University College Malaysia Community and Occupational Medicine Professor Dr G. Jayakumar said social events that revolved around dining were an "excellent nidus" for virus transmission during a pandemic.
"Social events, like weddings, buka puasa gatherings, Ramadan buffets and interstate travel, especially during festive seasons, must be stopped.
"SOP compliance among the public has been waning recently as pandemic fatigue sets in.
"Malaysians are also frustrated and discontented with the perceived inconsistent enforcement of the SOP, where hefty fines are issued immediately to laymen for breaching the SOP, while VIPs get away scot-free."
He urged leaders and policymakers to lead by example and carry out enforcement transparently.
"Government or community indifference to the SOP will bring the country to the cusp of a fourth wave of infection and possibly another economically unsustainable lockdown that would result in further anguish for the community."
Dr Malina said she was puzzled by the apparent double standards in SOP enforcement.
She questioned why the authorities fined hostel students for not wearing masks at their cafeterias, while some famous people appeared to have "immunity" when it comes to interstate travel.
Dr Jayakumar said mass screenings and rapid mass vaccinations were vital to rein in community spread of Covid-19.
"Our vaccination rates are lower than other countries, especially compared with our neighbours.
"The objective of vaccination is to attain herd immunity by targeting approximately 70 to 80 per cent of the population to achieve innate (natural) immunity."
He cited examples of countries that had managed Covid-19 infections successfully, such as Israel, where mass vaccination had resulted in a steep drop in new cases to about 200 a day from 10,000 cases in mid-January.