India bans wheat export but local companies assure sufficient supply of flour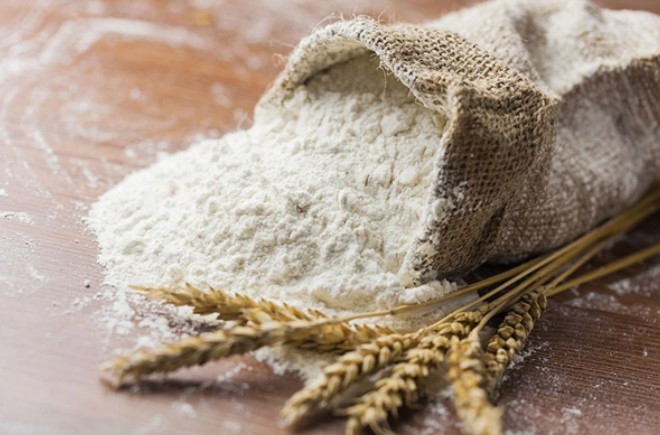 Wheat supply is expected to be affected by India banning the export of its wheat, according to local wheat flour producers.
据当地小麦粉生产商称,小麦供应预计将受到印度禁止小麦出口的影响。
Bidara Flour Sdn Bhd marketing manager Arifin Aziz said the company, however, would not be badly affected by the ban as it imports wheat flour from India and not the grains. Hence, there will be no issue of supply being curtailed.
Bidara Flour Sdn Bhd 营销经理 Arifin Aziz 表示,该公司不会受到禁令的严重影响,因为它从印度进口小麦粉,而不是谷物。因此,不会有供应被削减的问题。
"Our stock of wheat flour can still meet the demand for the next three or four months," he said, adding that the local industry players were already prepared for a supply shortage of wheat flour following the outbreak of war between Ukraine and Russia.
"我们的小麦粉库存仍然可以满足未来三四个月的需求,"他说,并补充说,在乌克兰和俄罗斯爆发战争后,当地行业参与者已经为小麦粉供应短缺做好了准备。
"There are two issues here, which are the ban of wheat grain export by India and the war in Ukraine. Hence, the companies and factories in Malaysia have taken the measure of getting supply earlier and keeping stocks of the commodity."
"这里有两个问题,一个是印度禁止小麦出口,另一个是乌克兰战争。因此,马来西亚的公司和工厂已采取措施,提早获得供应并保持商品库存。"
Meanwhile, Faiza Food Sdn Bhd plant manager Nor Haida Ishak said the company had been assured verbally that its supply order for wheat flour for the next two months would not be held back by its supplier in India.
与此同时,Faiza Food Sdn Bhd 工厂经理 Nor Haida Ishak 表示,该公司已得到口头保证,未来两个月的小麦粉供应订单不会被其印度供应商阻止。
"Currently, our company has stocks of 300 tonnes which can meet the demand for two weeks," she said.
"目前,我们公司有300吨的库存,可以满足两周的需求,"她说。
However, both companies did not deny that the sale price of wheat flour might increase due to the lower value of the Malaysian ringgit and rise in the price of raw materials.
不过,两家公司均不否认,由于马币贬值和原材料价格上涨,小麦粉的售价可能会上涨。
Arifin said Bidara Flour expects the sale price to increase due to the hike in the price of wheat across the world, besides the market instability and shrinking value of the ringgit.
Arifin 表示,除了市场不稳定和令吉贬值外,Bidara Flour 预计,由于全球小麦价格上涨,售价将会上涨。
"We expect the price of wheat to increase by 30% within the next six months," he added.
"我们预计小麦价格将在未来六个月内上涨 30%,"他补充道。
Nor Haida said Faiza Food had been noticing the rise in the price of raw materials since early this year and had warned that there would be a spill-over to the domestic market.
Nor Haida 表示,Faiza Food 自今年年初以来一直注意到原材料价格的上涨,并警告称这将对国内市场产生溢出效应。
"We are still taking the approach of waiting it out as we do not want to increase the market price. However, the market price may have to be increased in the next two to three months," she added.
"我们仍然采取等待它的方法,因为我们不想提高市场价格。但是,未来两到三个月市场价格可能不得不上涨,"她补充道。
Recently, India was reported to have banned the export of wheat to ensure its food security which is worrying due to the heat wave which has affected its wheat output.
最近,据报道,印度已禁止小麦出口以确保其粮食安全,由于热浪影响了其小麦产量,这令人担忧。
Following this, Malaysia's Ministry of Domestic Trade and Consumer Affairs reportedly said it expects the supply of wheat flour not to be adversely affected as Malaysia imports 80% of wheat from other countries.
此后,据报道,马来西亚国内贸易和消费者事务部表示,由于马来西亚 80% 的小麦从其他国家进口,预计小麦粉的供应不会受到不利影响。