Economists expects CPI at between 3% and 3.5% in 2023, OPR at 3%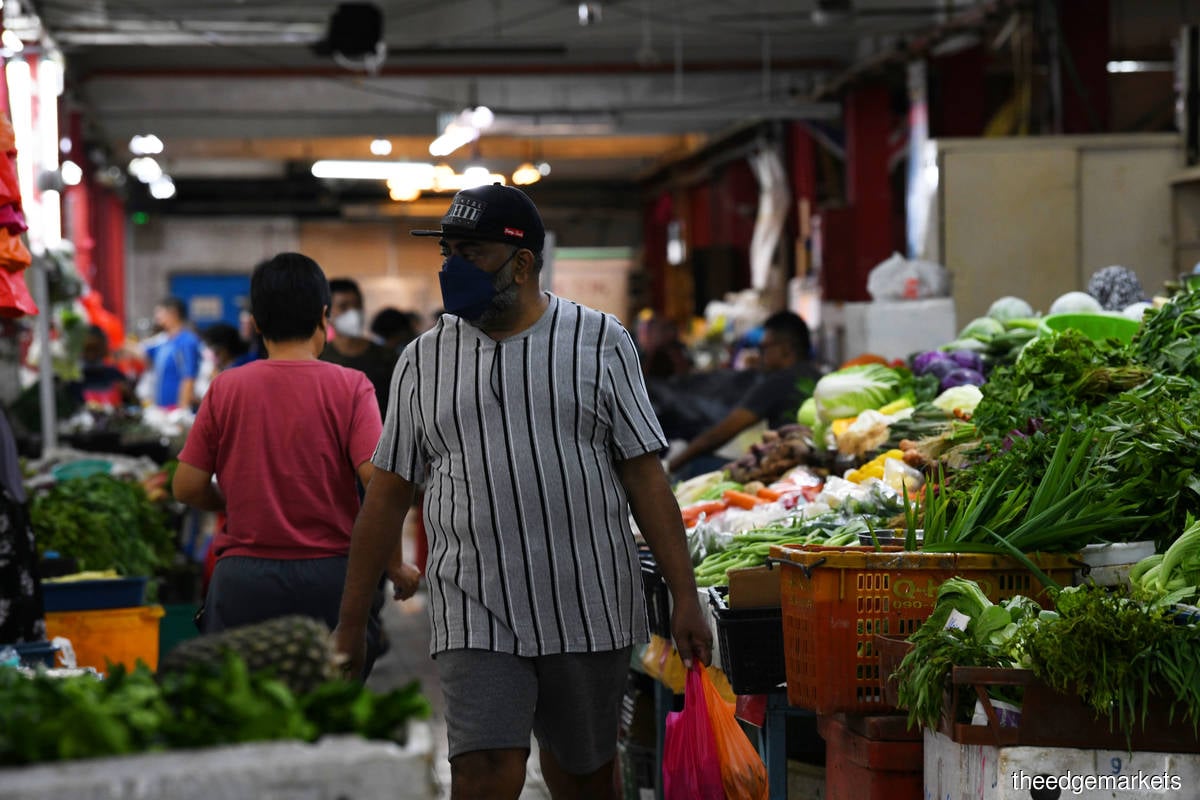 Economists are expecting the consumer price index (CPI) to average between 3% and 3.5% in 2023, compared with 3.3% in the previous year.
经济学家预计 2023 年消费者价格指数 (CPI) 平均在 3% 至 3.5% 之间,而上一年为 3.3%。
As a result, Bank Negara Malaysia (BNM) may have to raise the overnight policy rate to 3% in order to tackle inflationary pressures due to a decrease in economic activity.
因此,马来西亚中央银行(BNM)可能不得不将隔夜政策利率上调至 3%,以应对因经济活动减少而导致的通胀压力。
In 2022, the nation's headline inflation rate rose to 3.3% on a year-on-year basis compared to 2.5% in the preceding year, due to the increase in food and transport prices, which are a consequence of the tensions between Russia and Ukraine, as well as the escalating prices of commodities around the world.
2022 年,由于俄罗斯和乌克兰之间的紧张局势导致食品和运输价格上涨,该国的总体通胀率同比上升至 3.3%,而上一年为 2.5% ,以及全球商品价格不断上涨。 
CGS-CIMB said while headline inflation has shown signs of moderation due to the diminishing low base effect and falling commodity prices, the government intervention in administered items would still continue in the near term.
CGS-CIMB 表示,尽管由于低基数效应减弱和大宗商品价格下跌,总体通胀显示出缓和迹象,但政府对管理项目的干预在短期内仍将继续。 
"We expect inflation to taper down on a y-o-y basis but to remain elevated in the short to medium term given some persistent price pressures," it said.
"我们预计通胀将逐年下降,但鉴于一些持续的价格压力,通胀在中短期内仍将保持高位,"它表示。
According to the research house, the electricity subsidy revision in January 2023 for non-domestic and non-small and medium enterprises (low voltage) users might lead to some increase in headline inflation.
据研究机构称,2023 年 1 月对非家庭和非中小企业(低压)用户的电费补贴修订可能会导致整体通胀有所上升。
However, the impact would be minimal given its limited contribution to the CPI basket, it said, noting the recent price movement has been driven primarily by cost-push factors as opposed to demand-pull amid a more rigid labour market domestically, with limited wage bargaining and weak unionisation.
然而,鉴于其对 CPI 篮子的贡献有限,影响将微乎其微,并指出最近的价格走势主要是由成本推动因素驱动的,而不是在国内劳动力市场更加僵化、工资有限的情况下的需求拉动讨价还价和弱工会化。
Meanwhile, Hong Leong Investment Bank (HLIB) expects CPI to continue its downtrend to settle at 3.1% this year.
同时,丰隆投资银行(HLIB)预计今年 CPI 将继续下跌,收于 3.1%。
" Nevertheless, risks to inflation remain tilted to the upside, stemming from a potential subsidy adjustment scheme sometime this year, as well as the impact of China's reopening on global commodity prices. 
" 尽管如此,通胀风险仍然倾向于上行,这源于今年某个时候可能的补贴调整计划,以及中国重新开放对全球大宗商品价格的影响。 
"Should these risks materialise, we think BNM may increase OPR by another 25 basis points (bps)," it said adding that OPR to be at 3.0% this year.
"如果这些风险成为现实,我们认为国行可能会将 OPR 再提高 25 个基点 (bps),"它补充说,今年的 OPR 将达到 3.0%。 
Separately, Public Investment Bank expects inflationary pressure might trend lower in the first quarter of 2023 due to a more stable inflation of non-food items in tandem with guidance given by BNM in their January Monetary Policy Committee meeting. BNM has paused the OPR at 2.75% on 19th January, bucking the consensus estimate of a 25bps increase.
另外,公共投资银行预计,由于非食品项目的通胀更加稳定,加上国行在 1 月份货币政策委员会会议上给出的指引,2023 年第一季度的通胀压力可能会下降。国行已于 1 月 19 日将 OPR 暂停在 2.75%,这与市场普遍预期的 25 个基点的增长背道而驰。
"We are expecting the country's headline inflation to average within the range of 3.0% and 3.5% this year, subject to changes in domestic policy measures such as the possible introduction of a targeted fuel subsidy and price controls.
"我们预计今年该国的总体通胀率平均在 3.0% 和 3.5% 之间,这取决于国内政策措施的变化,例如可能推出有针对性的燃料补贴和价格管制。 
"Therefore, we anticipate a comprehensive clarification of the timeline and strategies for the deployment of targeted subsidies to support the B40 and M40 income groups and small businesses that have been severely impacted by recent price escalations, which we expect will be mentioned in the forthcoming Budget 2023 announcement in February," it added.
"因此,我们预计将全面阐明实施有针对性补贴的时间表和战略,以支持受到近期价格上涨严重影响的 B40 和 M40 收入群体和小型企业,我们预计即将发布的预算案中会提到这一点2 月发布 2023 年公告,"它补充道。 
Public Investment Bank expects BNM would keep the OPR unchanged at 2.75% at the March and May MPC meetings.
公共投资银行预计,国行将在 3 月和 5 月的货币政策委员会会议上将 OPR 维持在 2.75% 不变。 
It assumed the central bank would increase the key rate with another 25 bps to 3% per cent in the second half of the year, but this hinges on domestic policy measures.
它假设央行将在今年下半年将关键利率再提高 25 个基点至 3%,但这取决于国内政策措施。