Cuepacs: Civil servants ready to assist in vaccination programme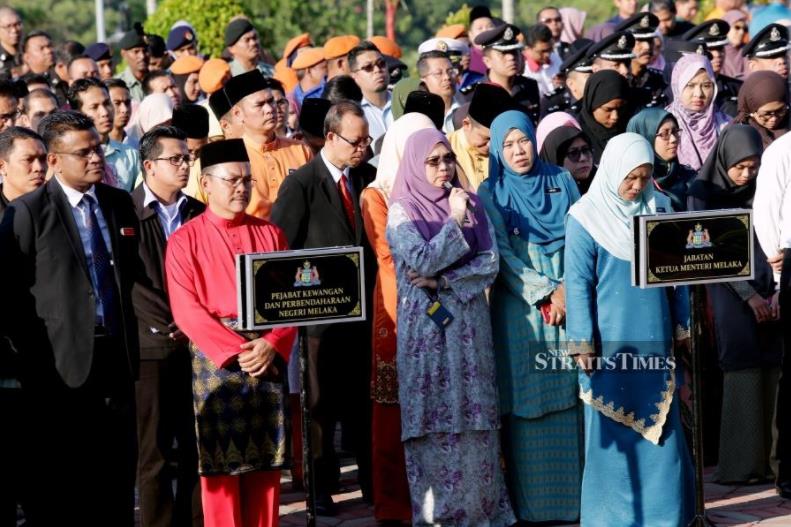 By Veena Babulal - June 3, 2021 @ 9:30am
KUALA LUMPUR: Civil servants, who are not considered frontliners or part of essential services, are willing to be deployed to help the government with the Covid-19 vaccination drive.
Congress of Union of Employees in the Public and Civil Services (Cuepacs) president Adnan Mat said all the Public Service Department needed to do was intensify its mobilisation of civil servants, especially those not from the Health Ministry.
He said these non-frontliners and non-essential services staff could be roped in to help man vaccination centres and the vaccination-related hotline.
He said the vaccination process was lagging and hoped it would be accelerated to ease the spike in Covid-19 infections.
YOU MAY ALSO LIKE
"We urge for this to be done soon so that we can get on top of things and move towards the recovery of the economy and education sectors," Adnan said, adding there were only 30,000 non-frontliners from the Health Ministry and they that have largely been deployed to vaccination centres.
Adnan said vaccination among civil servants should be ramped up to allow those mobilised to be more confident in dispensing their duties.
He said public assets from all ministries, government departments and state government facilities, such as municipality halls and other related facilities, should be made available to allow the vaccination drive to be more convenient and targeted.
This would enable the vaccination programme to cover all localities and neighbourhoods, he said.
It would also help the nation accelerate the vaccination drive and achieve herd immunity faster.
Social activist Tan Sri Lee Lam Thye said the vaccination programme had to be decentralised to allow more vaccine centres to be opened at the community level via district health clinics
and community centres and halls.
"We should allow smaller and more localised and targeted centres so that we don't have Covid-19 clusters arising from vaccination centres. Those deployed to man the centres can help with crowd control.
"We cannot have too large a centre because even with social distancing, we shouldn't have large gatherings," he said, while citing the long queues and big crowds at the centres at the World Trade Centre here.
He said such a situation would prove to be risky, especially for senior citizens.
Lee said residents associations could help the vaccination drive as they were more knowledgeable about their respective areas, while members of their secretariat could help by running the operation from the offices at community halls.
Lee said civil servants who were willing to be roped in for the programme should be allowed to volunteer soonest possible.
However, he said these should have been done from the get-go as the vaccination programme took months to plan before its implementation.