Bursa Malaysia to remain attractive, sees Q1 net profit almost doubles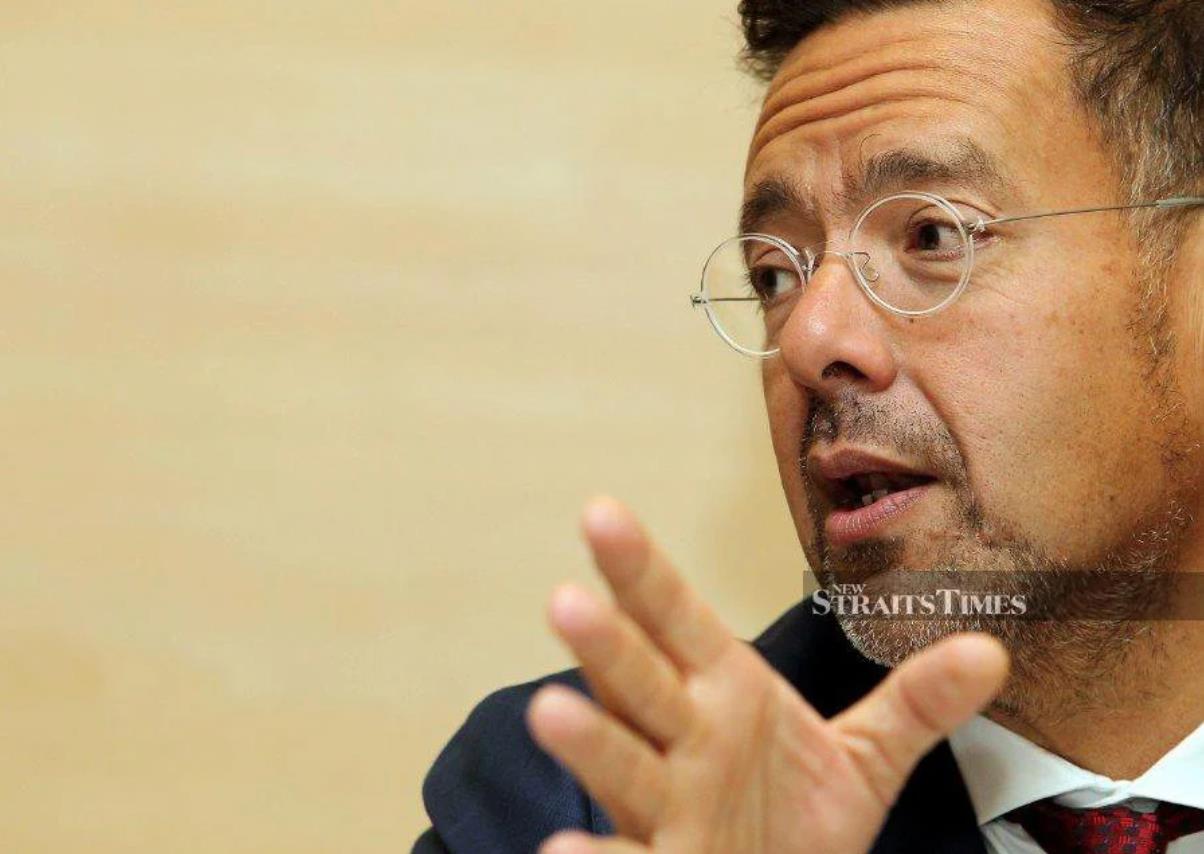 By Farah Adilla - April 28, 2021 @ 9:15am
KUALA LUMPUR: The local stock market will continue to attract investments and trading this year, Bursa Malaysia chief executive officer Datuk Muhamad Umar Swift said.
Muhamad Umar said this after announcing that Bursa's net profit had almost doubled to RM121.39 million in the first quarter (Q1) ended March 31, 2021 from RM64.73 million in the same quarter a year ago.
The increase in net profit was primarily due to higher operating revenue by 56.7 per cent to RM228 million from Q1 2020.
The exchange's revenue in the same quarter grew 54 per cent to RM232.28 million from RM150.75 million.
YOU MAY ALSO LIKE
Total operating expenses in Q1 2021 increased by 9.2 per cent to RM69.4 million from RM63.5 million in Q1 2020.
Muhamad Umar said building on the momentum from last year, the company had started the year on a firm footing.
He said average daily trading value (ADV) for Securities Market's On-Market Trades (OMT) continued to grow, increasing by 100.8 per cent to RM5.1 billion from RM2.5 billion in Q1 2020.
Domestic retail investors continue to play a significant role in the domestic marketplace, sustained by the easy access to the stock market and low-interest-rate environment.
"We have seen a resilient performance in our markets in Q1 2021 and expect it to continue to attract investments and trading in 2021. While Malaysia is well-positioned for an economic recovery in 2021, the pace and extent of the recovery remains uncertain.
"In consideration of the continuing impact of Covid-19 this year, the exchange will continue to support market participants by providing facilitative ecosystem initiatives alongside relief measures to ease financial burden and provide greater flexibility that can aid and support them through this challenging period."
He said Bursa's three-year (2021-2023) Strategic Roadmap had been formulated to ensure that the exchange would remain competitive and continue to enhance value for its stakeholders.
An analyst said retail investors had only made up less than 30 per cent of Bursa's ADV from January to March 2020.
"Following the Movement Control Order in late March 2020, there was a sudden surge in retail investing which pushed the trading participation of retail investors to breach above 30 per cent from April 2020 onwards and has remained above that level ever since," the analyst told the New Straits Times yesterday.
The average ADV of retail investors from January to Mar 2021 stood between 38 per cent and 39 per cent of the total market ADV.
"Therefore, we can deduce that despite more people heading back to the office as movement restrictions are eased, retail investors  are still finding the time to invest in the stock market," the analyst said.
Bursa shares closed nine sen higher or 1.07 per cent to RM8.49 yesterday.