Almost 90,000 visited Langkawi under travel bubble programme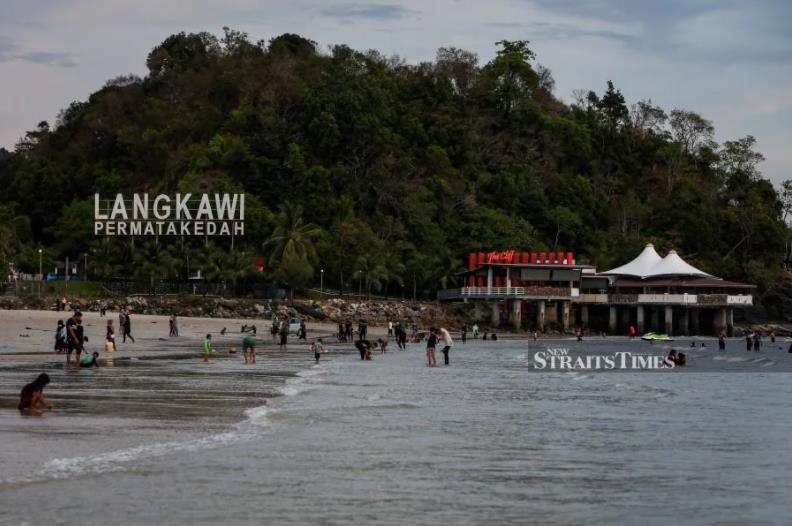 By Teh Athira Yusof, Nuradzimmah Daim - October 14, 2021 @ 12:47pm
KUALA LUMPUR: Langkawi received almost 90,000 visitors within the first 27 days of the domestic travel bubble programme.
Tourism, Arts and Culture Minister Datuk Seri Nancy Shukri said 85,921 visitors from outside Kedah had travelled to Langkawi since Sept 16.
"As of Oct 12, more than 58,000 visitors arrived through air travel, namely the Langkawi International Airport, while more than 27,000 visitors arrived by sea.
"The presence of these tourists will definitely create a domino effect on the air-travel industry, ferries as well as tourist accommodation premises," she told the Dewan Negara during the question and answer session here today.
MORE NEWS
Nancy was responding to Senator Ahmad Yahaya's question on the response from local tourists to Langkawi after its reopening to tourists on Sept 16 and the problems encountered since the day travel restrictions were lifted for the island.
Based on feedback from the Malaysian Hotel Association (MHA), Nancy said the average occupancy rate at MAH member premises in Langkawi for the first seven days showed 45 per cent at four to five-star premises, and 21 per cent occupancy at three-star premises and below.
"For the same period, the Malaysia Budget and Business Hotel Association (MyBHA) reported the average occupancy rate for its member tourist accommodation premises at 15 per cent," she said.
Answering Ahmad's additional question whether the government would open the country's borders to foreign tourists, especially from Asean countries in line with the success of the tourism bubble project in
Langkawi, Nancy said a recommendation has already been made to the National Security Council (NSC) recently.
"I have just submitted this proposal in the NSC. I suggested allowing tourists from certain countries to visit Pulau Langkawi first under a pilot project.
"We are waiting for the Prime Minister's announcement. We will allow visitors to Langkawi and hopefully, it will encourage people to travel because it is one of the ways to boost the economy," she said.
Nancy also said the compliance of standard operating procedures (SOP) was very important for the success of the tourism bubble project in Langkawi following a supplementary question from Senator Aknan Ehtook who asked what she had learned from the Langkawi travel bubble pilot project.
"For Langkawi to remain a travel bubble and for other islands and other destinations to be made an example of, visitors need to adhere to SOPs and remain using masks, practice good hygiene by using hand sanitisers and maintaining physical distance," she said.