62,837 medical frontliners yet to get their Covid-19 shots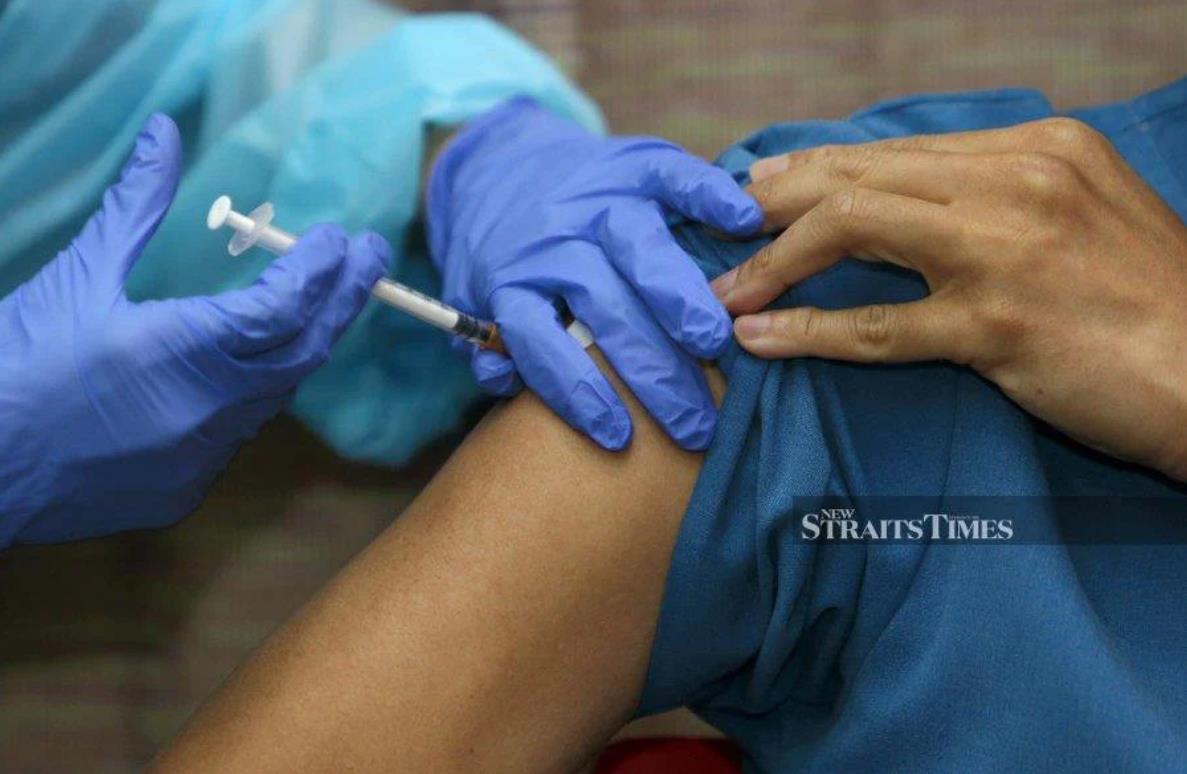 By Veena Babulal and Farah Solhi - April 5, 2021 @ 9:53pm
PUTRAJAYA: There are 62,837 medical frontliners who have yet to receive their Covid-19 vaccination.
Science, Technology and Innovation Minister Khairy Jamaluddin said the Covid-19 Immunisation Task Force had received the statistics from state health directors.
He said the government's mission now was to vaccinate this group by the end of April under Phase 1 of the vaccination schedule for frontliners.
Khairy said the group includes medical personnel from the government and private sector such as dentists, community pharmacists, lab workers as well as those working in palliative care centres and private ambulance services.
YOU MAY ALSO LIKE
"They are given the priority to be vaccinated by end of April so that we can complete Phase 1 of the exercise," he said during a media briefing after the Covid-19 immunisation task force meeting here today.
Health Minister Datuk Seri Dr Adham Baba has also instructed state health directors to ensure that medical practitioners who give their names to the health departments are vaccinated by then.
He said, as of April 4, a total of 75,944 private health care workers, including general practitioners (GPs) and dentists, among others, have received at least the first dose of the Covid-19 vaccine.
He added that of the 287,737 frontliners who have received the second dose, 18,022 of them were private healthcare workers.
On Friday, the Malaysian Medical Association said many healthcare workers in the private sector have yet to be vaccinated.
It pointed out that there was poor coordination within the Health Ministry's appointment system as the names of many private doctors, nurses, and clinical assistants did not appear on state health departments' vaccine recipient lists.
The Malaysian Private Dental Association also said that the majority of private dentists, especially in big cities, have yet to receive their Covid-19 shots.
As of April 4, a total of 514,036 first doses and 287,737 second doses of the coronavirus vaccine respectively have been administered.
Meanwhile, Khairy said Malaysia rejected a total of 593 vials of the Pfizer-BioNTech Covid-19 vaccine, containing a total of 3,558 vaccine doses, due to issues related to storage temperatures.
He said eight vials were rejected due to temperature storage issues while another 585 were rejected due to issues faced during its delivery to Malaysia.
Dr Adham added that the vials were stored safely in a Health Ministry facility and the thermal shippers have been sent back to Pfizer.