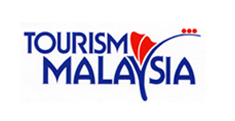 Industry Performance
The Malaysia Tourism Promotion Board or Tourism Malaysia is an agency under the purview of the Ministry of Tourism and Culture. It is responsible for promoting Malaysia as a premier tourism destination for Chinese tourists. 
With a total of 25.95 million arrivals in 2017, Malaysia achieved 85. 1% of the 30.5 million tourist arrivals targeted for the year. The top 10 tourist generating markets to Malaysia were Singapore(12.4 million), Indonesia(2.8 million), China(2.2million), Thailand (1.8 million), Brunei(1.6 million), India(0.52 million), South Korea 0.48 million), Japan(0.39 million) and the United Kingdom(0. 35 million).
International tourist expenditure for 2017 rose by 0. 1% to RM82. 17 billion from RM82.1 billion in 2016. The top five markets for tourist expenditure were from the top five arrivals to Malaysia, i. e. Singapore (RM36.95 billion), Indonesia(RM8.48 billion), China(RM9.05 billion), Bruner RM3.73 billion) and Thailand(RM4.15billion).
International Tourism Exhibitions and Expositions
Tourism Malaysia Shanghai took part in 8 international tourism exhibitions and expositions to generate positive publicity on Malaysia. Besides these major international exhibitions, Tourism Malaysia also participated in other consumer and trade shows that commanded a niche audience.
Seminars and Education
To educate and update Tourism Malaysia's partners overseas, seminars, product updates and educational sessions were frequently conducted. Some 7 seminars, workshops and publicity programmes were organised throughout 2017.
SPECIAL PROGRAMMES
Tourism Malaysia also organised or took part in several special programmes to complement existing promotional activities. In a smart partnership between Tourism Malaysia and Spring Tour from China, Sabah was promoted via a promotional video shoot and internet live broadcast featuring two internet celebrities from China. During the live internet show, viewers were able to purchase Sabah holiday packages directly
CONTACT US:
Mr. Wizani Rosmin 
Consul
Consulate General of Malaysia(Tourism Section)
Unit 1109. Level 11, Citic Square, 1168 Nanjing West Road, Jing'An District, 200041, Shanghai, China
Tel: +8621-5283 2093
Fax: +8621-5292 5948
Email: wizani@tourism.gov.my