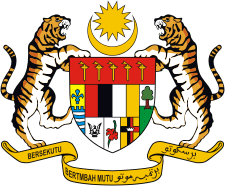 VISA APPLICATION (For China Citizen)
ENTRY REQUIREMENT FOR CHINESE CITIZEN TO ENTER MALAYSIA
Citizen of People's Republic of China (PRC) are required to apply for visa to seek entry into Malaysia. PRC nationals holding official and diplomatic passports are exempted from the entry visa requirement.
HOW TO APPLY FOR A MALAYSIA VISA
CONVENTIONAL VISA (STICKER)
With effect from October 2012, the Malaysian Embassy/Consulate General in People's Republic of China does not accept individual walk-in applications. Application must be submitted to the appointed Visa Application Centre by the name of VisaMalaysia. VisaMalaysia is the only Malaysian Visa Application Processing Center in the People's Republic of China authorized by the Government of Malaysia to receive and process visa applications and distribute passports to applicants. In addition, VisaMalaysia is authorized to collect visa fees on behalf of the Malaysian Government.                         
Address: Units 01, Block B - 9th Floor Dawning Center, No. 500 Hongbaoshi Road, Changning District, Shanghai.
Tel: +86-21 60900360(9.00 am - 5.00 pm, Monday to Friday except public holiday);
+8613761154009 (after 5.00 pm);
+862160900390 (Immigration,Passport & Visa); +8613040626747 (after 5.00 pm) +862162894467 (Trade); +862162894547 (Investment); +862152925252 (Tourism);
Fax: +862160900371 (Consulate); +862160900398 (Passport & Visa);
Email: mwshanghai@kln.gov.my(Consular) / shanghai@imi.gov.my(Immigration, Passport & Visa) 
https://www.kln.gov.my/web/chn_shanghai/home

ONLINE VISA (eVISA)
eVISA is an online application platform that enables PRC nationals to apply for an electronic visa to enter Malaysia at the comfort of your convenience. The implementation of eVISA has been started since 1st March 2016 via www.windowmalaysia.my.
FEES
Every application will be charged with visa and processing fee. The visa fee for PRC nationals is RMB80, while the processing fee for each application is RMB200. Fees are paid upon application of visas. The processing fee is non-refundable regardless of the outcome of the application or if you withdraw the application after submission.
VISA WAIVER PROGRAMME
Effective of 1st March 2016, Government of Malaysia has decided to waive the visa requirement for PRC tourist who meet the certain criteria as follows: 
i)  Register through Electronic Travel Registration & Information (eNTRI). Electronic Travel Registration & Information (eNTRI) is an online registration facility provided by the Government of Malaysia to facilitate the entrance of PRC passport holder tourists who are residing in People's Republic of China (including Hong Kong and Macau) into Malaysia under the Visa Waiver Programme. An eNTRI Note will be issued as proof of the registration and is required to be presented upon arrival in Malaysia.
ii)  Duration of stay not more than 15 days; 
iii) Applicant must enter Malaysia by a direct flight from China Mainland / Hong Kong / Macau or may enter Malaysia via Singapore, Thailand and Brunei through selected Entry Points; and
iv) For further information on terms and conditions of Visa Waiver Programme, please visit official website at  www.windowmalaysia.my
APPLICATION FOR NEW MALAYSIAN PASSPORT
(MRP: MACHINE READABLE PASSPORT)
Application for a new Malaysia Passport at the Immigration office in the Embassy of Malaysia has to be submitted together with the following supporting documents:
Two recent photograph with dark blue background;
Applicant's Identity Card (IC) and 2 photocopy of the IC;
Applicant's current passport and 2 photocopy of every pages of the passport;
Passport Application Form; (which can be downloaded from http://www.imi.gov.my/ or at the Immigration counter at the Embassy)
Payment for the fee of RMB 650 (48 pages) 
If any of the required documents such as IC and current passport is lost, kindly attach POLICE REPORT with the application. Replacement of IC is not available at the Embassy, kindly apply in Malaysia. (http://www.jpn.gov.my).
Please be informed that the new passport will be produced within 3 months as all application will be forwarded to Malaysian Immigration Headquarters, Putrajaya. As the Embassy will not be able to determine exactly the date when the passport is ready, applicant is advised to kindly wait for the information.