Date 7-Feb-2015, Saturday
Time 11:30 am - 14:00 pm,
Lou Shang Ceremony and Food start at 12:00 pm
Venue My Nyonya Gallery 娘惹情
Address: No. 417, Dagu Road, Huangpu District, Shanghai
上海市黄浦区大沽路 417 号
Directions: Nearest Metro Stations: Line 1 South Huangpi Road Station, or Line 2 West Nanjing Road Station
地铁:一号线黄陂南路站或者二号线南京西路站;
Parking: Along Dagu Road (One way, West from North Chengdu Road), or guest parking in ZhongKai Top of City 停车:沿着大沽路(单行道,从成都北路往西)或者中凯城市之光;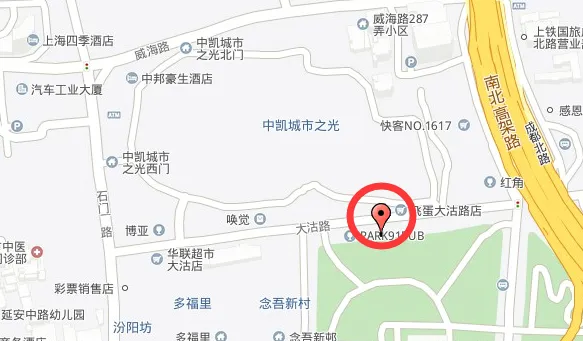 Menu
Lou shang
~~~~~~~~~~~~~~~
Nyonya Rojak Buah
Nyonya Crispy Vegetables Spring Rolls
Nyonya achar
Yam cake with sambal chilli
Grilled Mixed Satay With Peanut Sauce
Crispy prawn crackers
Vegetable/chicken samosa
Nyonya Spicy Sambal Seafood
Nyonya mixed vegetable
Nasi lemak
Ikan asam pedas
Egg sambal
Chicken curry
Nyonya Bee Hoon
Nasi goreng belachan
~~~~~~~~~~~~~~~
Black glutinious rice pudding
Nyonya kuih ( kuih dalam,ang ku,sagu kelapa)
Mixed fruit platter
Hot Bubur hijau
Hot Bubur cha cha
~~~~~~~~~~~~~~~
Hot Teh tarik
Hot Malaysian white coffee
Asahi draft
Mineral water
Ice Calamansi
Ice chin chao
Coke
Fees
FREE for first One hundred (100) members with valid eCard.
RMB 98 for member;
RMB 118 for non-members;
RMB 50 for children.
Important Notes
For all members, please follow Maycham Shanghai WeChat on "Maycham_Shanghai" and redeem your eCard using your registered phone number.
For membership inquiry, please contact
Yew Chee Chin at +86 189 3980 5096
Gary CHAY at +86 139-1759 2905, or